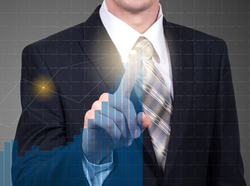 Hoboken, New Jersey (PRWEB) August 10, 2017
A NYC area IT consultant and MSP shows how small and mid-size business leaders can increase revenues by outsourcing IT to a managed services provider (MSP) in a new article on the eMazzanti Technologies website. The article lists five ways a managed services IT company can enhance revenue growth.
In the informative article, the company shows how managed IT has increased productivity and innovation, improved budgeting and strengthened security, all with a direct impact on revenues. Freeing up in-house IT personnel to focus on revenue-enhancing initiatives is also discussed. The article cites real-world case studies and statistics to support its conclusions.
"Smart business leaders use technology to enhance revenue growth," stated Jennifer Mazzanti, CEO, eMazzanti Technologies. "Today's fast pace of innovation and increasing data security threats demand the best in managed business IT services."
Below are a few excerpts from the article, "5 Ways a Managed Services Provider (MSP) Promotes Revenue Growth."
"While some businesses view IT consultants simply as a means to keep computers up and running, others see the possibilities for powerful, strategic partnerships. Choosing the right MSP not only helps your organization work smarter; it can also help you grow your business and improve your bottom line."
Increased Productivity
"For a Pennsylvania tax consultant, partnering with a managed services provider (MSP) led to a 20% increase in revenue. Staff productivity doubled, cutting return processing time in half and reducing payroll costs by 15 percent."
More Security, Less Downtime
"According to a recent survey by Imperva, the business cost of a ransomware attack runs from $5,000 to $20,000 per day. Those costs come primarily from downtime due to lack of system access. The resulting idle sales staff and offline eCommerce directly impact revenues. Increasingly, cyber criminals have begun to target smaller businesses."
The Best Tool for the Job
"A small retail furniture chain turned to its MSP to implement new technology. The upgrade resulted in improved internet access and more reliable tools. Standardized print services and a more efficient point of sale system smoothed the sales process, reducing lost sales. Updated technology allowed the company to open a new location in weeks rather than months."
MSP Partner for Growth
eMazzanti Technologies offers a comprehensive suite of managed services and cloud solutions tailored to meet business goals. One of the top-ranked managed services providers in the world, eMazzanti is focused on serving SMBs.
The NYC area IT company combines technology leadership with deep industry expertise. From network monitoring to full cloud services, its team of experts helps business owners and CEOs leverage the right technology to grow their business.
Related resource information:
How to Select an SMB IT Consultant
5 Tips to Protect Computers from Summer Heat and Storms
About eMazzanti Technologies
eMazzanti's team of trained, certified IT experts rapidly deliver retail and payment technology, digital marketing services, cloud and mobile solutions, multi-site implementations, 24×7 outsourced network management, remote monitoring and support to increase productivity, data security and revenue growth for clients ranging from law firms to high-end global retailers.
eMazzanti has made the Inc. 5000 list seven years running, is a 2015, 2013 and 2012 Microsoft Partner of the Year, 2016 NJ Business of the Year, 5X WatchGuard Partner of the Year and one of the TOP 200 U.S. Microsoft Partners! Contact: 1-866-362-9926, info(at)emazzanti(dot)net or http://www.emazzanti.net Twitter: @emazzanti Facebook: Facebook.com/emazzantitechnologies.