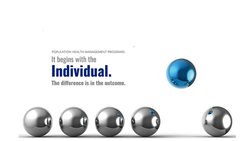 Raleigh North Carolina (PRWEB) August 15, 2017
Privis Health is honored to attend 2017 Community Health Institute & EXPO as a corporate member and sponsor.
The NACHC Community Health Institute (CHI) and Expo is the largest annual gathering of health center clinicians, executives, consumer board members along with Health Center Controlled Networks and State/Regional Primary Care Associations. The conference (August 27–29, 2017) is scheduled to kick off in San Diego at a time when health centers are front and center in the transformation of healthcare. Health center leaders are looking to the future focused on the medical and management teams needed for tomorrow's health care the collaborative partnerships that can spur innovations and the technologies to improve efficiencies and cost effectiveness in the delivery of care. They also will focus on approach¬ing change and the impact of new payment systems and models of care. The CHI will position health centers for sustained leadership in the coming years. Participants will hear NACHC leadership, government officials, health care industry leaders and other special guests speak to the challenges and oppor¬tu¬ni¬ties that lie ahead, including up to date information on policy shifts, federal regulatory changes, funding and proposed legislation. The national conference will foster opportunities for health center professionals and consumer board members to network, share perspectives and best practices, and stay competitive and relevant in the healthcare marketplace. A host of educational sessions and events will be offered on major topics relevant to the operations and governance of health centers.
Privis Health understands the importance of supporting and participating our Community Health Centers, FQHCs and Rural Health initiatives. This is a great opportunity to work with local, regional and national providers and contribute to the movement towards value based healthcare. The Privis team will provide attendees the opportunity to view our platform and how the solution connects a diverse and virtual care team with one shared care plan to coordinate health care and drive positive outcomes. .
ABOUT Privis Health
Privis Health offers a comprehensive data-driven program including proactive team-based service models and a structured approach to a transformation network that balances local innovation, enterprise priorities, and a supportive technology platform. These assets can assist a health system in delivering effective preventive services, improve the health and well-being of the population they serve, control growth in healthcare expenditures, and continuously improve its programs from what it learns.
Privis Health's care management platform meets the challenges of transitioning from a fee-for-service to value based reimbursement. An intuitive interface helps providers coordinate services seamlessly with a dynamic goal oriented shared care plan helping to address the medical, social, behavioral, and economic issues that are so fundamental to health and wellbeing.
For further information, please contact
Sindy Von Bank | 303.947.0442 |
Email svonbank(at)privishealth(dot)com
Website http://www.privishealth.com