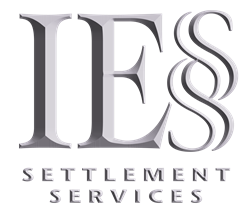 San Francisco, Calif., (PRWEB) August 16, 2017
IE Settlement Services (IESS) is proud to announce the addition of Credit Data Solutions to its suite of endorsed mortgage industry vendors. Under terms of the partnership, Credit Data Solutions is now IESS' preferred provider of Credit Reporting, Employment Screening, Tenant Screening, and Lead Generation Services.
"At IESS we connect clients with personally endorsed preferred providers," said Stacey Jackson, Founder, and CEO at IESS. "Credit Data Solutions meets our high standards for integrity, service, and expertise. Their innovative technology compliments the offerings of our existing partner firms."
With more than 90 years as a full-service agency, Credit Data Solutions leads the industry with Tri-merged reports from Equifax, Experian, and TransUnion, along with trended data, tenant, and employment background screening, and key verification services for the digital mortgage era.
"The team at IESS has a well-deserved reputation for representing only top-tier service providers," said Eric Christensen, Managing Director at Credit Data Solutions. "We are honored to have earned that distinction and look forward to a productive partnership."
"We are proud to add Credit Data Solutions as a trusted advisor and partner as we strive to serve our clients with honest values and decades of customer-centered service," said Tonya Aldridge, Director at IESS. "
About IE Settlement Services (IESS)
Stitched into the name IESS, you will find the words 'integrity' and 'experience.' With more than 100 years of collective mortgage lending and technology expertise, IESS clients rely on its thoughtful advice, innovation, and customer-centric service. The company personally endorses best-of-the-best preferred providers that offer solutions to originators, lenders, underwriters, servicing professionals, capital market executives, and title professionals. IESS rigorously vets each preferred provider against the highest standards of quality, integrity, service, and reputation.
For more information, visit: http://www.iess.co
About Credit Data Solutions
Credit Data Solutions is an industry leader providing tri-merge credit reports from Equifax, Experian, and TransUnion, rounding out the service list with prequalification credit reports with FICO scores (soft inquiry), QC credit reports (soft inquiry), flood zone determinations, SSA-89s, and AVMs. As a one-stop shop, Credit Data Solutions continues to offer VOE, VOD, 4506-T tax transcripts, CreditXpert® What-If Simulator™, Credit Assure™, Fannie Mae Day 1 Certainty™ - The Work Number®, and AccountChek™.
Credit Data Solutions operates three entities working together that include Service 1st Information Systems, Statewide Credit, and Credit Bureau of San Diego (CBOSD). Credit Data Solutions is a people-centric company founded on the principles of customer-first relationships - People. Service. Solutions.
For more information, visit: http://www.creditdatasolutions.com