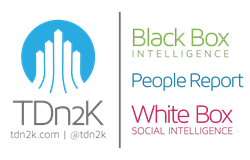 Dallas, Texas (PRWEB) August 11, 2017
Restaurant sales dropped again in July, dealing a blow to an industry that had shown modest signs of improvement in recent months. Same-store sales were down -2.8 percent, a sharp 1.8 percentage point decline from June. The drop was disappointing in light of the -1.3 percent average comp sales for the first six months of the year and -1.6 percent recorded in the last half of 2016. These insights come from TDn2K™ data through The Restaurant Industry Snapshot™, based on weekly sales from 28,500+ restaurant units, 155+ brands and representing $68+ billion dollars in annual revenue.
Same-store traffic declined -4.7 percent in July, a 1.7 percentage point drop from June.
"July proved to be a tough month for chain restaurants," commented Victor Fernandez, Executive Director of Insights and Knowledge for TDn2K. "Based on recent trends, we were cautiously optimistic that the tide was turning a bit, especially since brands were comparing against weaker comps in 2016." Calculated on a two-year basis, sales in July 2017 were down -4.2 percent compared with July of 2015. Same-store traffic was -8.7 percent for that same period. These are the weakest two-year growth rates in over three years, additional evidence that the industry has not reversed the downward trend that began in early 2015.
Consumers Spending on "Vacation"
"While the economy keeps growing at a moderate pace and job gains remain strong, the consumer seems to be on vacation – literally and figuratively," said Joel Naroff, President of Naroff Economic Advisors and TDn2K economist. "One of the clearest indicators that households are spending cautiously is the softening of big-ticket purchases. In July, for the eleventh month out of the last twelve, vehicle sales were below the rate posted the year before. Home sales, while still trending up, are now expanding at a decelerating pace."
"It is likely that consumption will improve, as confidence seems to have stabilized and income growth is improving. But households are currently maintaining their lifestyles by reducing their savings rate and that is likely restraining spending on discretionary goods. We may have to wait until the fall or early winter, assuming wage gains accelerate by then, to see any pick up in restaurant sales."
Average Guest Check Increases Slowing
The growth in check averages has slowed in recent months as brands fight the tide of continuing traffic declines. Check increases in 2015 and 2016 were largely an effort to maintain margins in the face of higher labor costs. The slowdown in check growth may be a combination of value platforms and increased deal activity aimed at increasing visitation frequency. It may also be recognition that top-line increases are under more scrutiny despite the potential impact to operating margins. Given that grocery prices have been dropping year over year, it is no surprise that restaurants have been compelled to review their value proposition.
Fine Dining Continued Outperforming, Quick Service Struggled During July
Fine dining and upscale casual continue to outperform other industry segments. Fine dining was the only segment up in July (0.4 percent) and upscale casual was down fractionally. The slowdown in fast casual sales noted in the past continued in July, as did softness for quick service. While much of fast casual's headwinds are a result of rapid segment growth, the steady performance decline in lower PPA segments will be important to follow. Both segments outperformed the industry in 2015 and 2016, but trail through July of this year.
The Restaurant Workforce
Restaurants are not getting much relief from a labor perspective. According to TDn2K's People Report™ Workforce Index, 63 percent of companies reported an increase in difficulty recruiting qualified employees to staff their restaurants during the second quarter of 2016. Additionally, the expectations component of the index predicts continued job growth for the industry, with 47 percent of restaurant companies anticipating an increase in their number of hourly jobs. 42 percent reported an expected increase in their net number of restaurant management jobs.
Retention continues to be a major challenge for the industry. Both restaurant management and hourly employee turnover increased again during June. However, the latest indicators may be hinting that increasing turnover rates are beginning to taper off. Even if turnover rates reach a plateau at their current levels, which is likely to be the best case scenario, they will remain at record high levels and continue to be a source of headaches for restaurant operators
TDn2K™ (Transforming Data into Knowledge) is the parent company of People Report™, Black Box Intelligence™ and White Box Social Intelligence™. People Report provides service-sector human capital and workforce analytics for its members on a monthly basis. Black Box Intelligence provides weekly financial and market level data for the restaurant industry. White Box Social Intelligence delivers consumer insights and reveals online brand health. TDn2K membership represents 41,000 restaurant units, 2.5 million employees, and $68 billion in sales. They are also the producers of leading restaurant industry events including the Global Best Practices Conference held annually each January in Dallas, Texas.