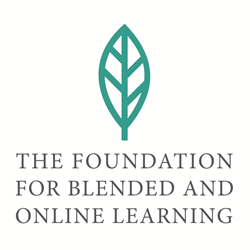 Castle Rock, CO (PRWEB) August 29, 2017
The Foundation for Blended and Online Learning (FBOL) today announced that 30 recent high school graduates from 14 states have been awarded scholarships to support their post-secondary education through its 2017 Student Scholarship Program. Each scholarship recipient completed a program of study that included a number of blended or online courses and are enrolled in a four- or two- year college or are pursuing vocational training. Collectively, 2017 scholarship recipients reflect the diversity of school options available across the country, representing traditional public, public charter, and private institutions — both brick-and-mortar and full time online.
"Central to our work at the foundation is a celebration of the student experience in new school models offering blended and online learning opportunities," said Amy Valentine, FBOL's executive director. "These scholars are entering both their post-secondary education and the workforce with an expanded set of learning skills thanks to the innovative programs of study they chose to follow. Supporting their continued academic success and sharing their stories underscores the foundation's efforts across all of our programs."
"Each year, a growing number of emerging academic models allow students to explore a variety of educational paths and identify how they best learn," said Dr. Rod Paige, former U.S. Secretary of Education and a member of the foundation's Board of Directors. "As important, blended and online learning programs have the potential to close enormous opportunity gaps that persist for historically underserved students. When schools are able to better compensate for geographic and experiential variation through the thoughtful integration of technology, students such as our Arkansas, Idaho, and West Virginia scholarship recipients can walk onto a more level playing field when progressing to college and career opportunities."
To learn more about the foundation's annual Student Scholarship Program and this year's recipients, please visit http://www.blendedandonlinelearning.org.
About the Foundation for Blended and Online Learning
The Foundation for Blended and Online Learning was created to advance and improve the availability and quality of blended and online educational opportunities for students and teachers and to strengthen the outcomes of those programs through active academic, instructional, and technology support for personalized learning. The Foundation works toward these goals through its Student Scholarship and Innovative Educator Grant programs, the development and distribution of original research exploring emerging policy and practice, and ongoing collaboration with diverse leaders across the fields of education, business, policy, and philanthropy. Learn more at http://www.blendedandonlinelearning.org.