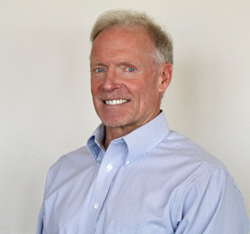 I am very excited to join the GRx team. I have received a warm welcome by corporate and look forward to many years of a successful business relationship
Holbrook, NY (PRWEB) August 16, 2017
GRx introduces Tim Engstrand as the new Regional Account Executive for Colorado.
Tim attended University of Colorado at Pueblo and graduated with a degree in Speech Communications with a minor in English. He joins GRx with extensive experience in sales and marketing, specifically pharmaceutical sales as he worked for UAD Laboratories as a Pharmaceutical Sales Representative in Denver, CO.
On his down time, Tim enjoys road biking and cinematic aerial photography via drone. He is an accomplished commercial drone pilot holding a FAA Part 107 UAV Remote Pilots License. With this license, he works as a consultant to Emergency Responders assisting them in establishing their drone programs.
"I am very excited to join the GRx team. I have received a warm welcome from the corporate office and look forward to many years of a successful business relationship," said Tim Engstrand.
On-site pharmaceutical returns service is provided by GRx's reliable, local, and readily available team of Regional Account Executives. GRx on-site service representatives are recognized industry-wide for best service.
For over 25 years, GRx has provided pharmaceutical return services to hospital, government, independent retail, chain-store, LTC, Mail-Order and clinic pharmacies. Local GRx on-site service representatives are highly valued by customers for their professionalism, trustworthiness and for "going above and beyond." Business review consultations, inventory management assistance and unbeatable customer service are just a few of the attributes that customers say sets GRx apart.
Contact GRx at 1-800-473-2138, or on Linkedin.