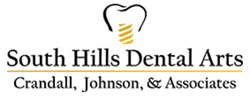 Pittsburgh, PA (PRWEB) August 10, 2017
People who live with missing teeth can now visit the South Hills Dental Arts team with or without referrals to receive cutting-edge dental implants in Pittsburgh, PA, or at their second office location in Upper St. Clair, PA. Dental implants provide patients with an authentic look, the full functionality of natural teeth and various long-term health gains. To maximize these benefits, Drs. Steven Crandall, Karen Johnson and Kathy Lopez use modern technology to create fully customized tooth replacements for each patient.
The design of dental implants, which are anchored in the jaw bone like natural teeth, offers a high level of stability without relying on adhesives or neighboring teeth for support. Patients who replace their missing teeth with implants can expect to speak naturally and eat an unrestricted diet without the risk of the implants sliding out or suffering damage. Beyond stability, the implant post placed in the jaw bone also provides vital bone growth by stimulating the surrounding bone and stopping the bone density loss caused by tooth loss.
To ensure that patients enjoy the full benefits of receiving dental implants in Pittsburgh, PA, South Hills Dental Arts utilizes leading technology and cutting-edge training to craft each implant. After using the Galileos® 3D Cone Beam imaging technology to capture accurate three-dimensional images of each patient's jaw and teeth, Drs. Crandall, Johnson and Lopez produce custom-built crowns with the CEREC® system. This approach allows the team to enhance the treatment planning process and efficiently create implants that fit each patient exactly. It also offers a cosmetically convincing tooth replacement. Dedicated to the latest advancements in continuing education, Drs. Crandall and Johnson have also received state-of-the-art dental implant training by The Pankey Institute.
Those who would like to schedule consultations about receiving dental implants in Pittsburgh, PA, or Upper St. Clair, PA, are urged to call one of South Hills Dental Arts' locations today at 412-922-9292 or 412-833-6166, respectively, or visit http://www.southhillsdentalarts.com.
About the Practice
South Hills Dental Arts offers individualized dental care to patients in the Upper St. Clair, PA and Pittsburgh, PA areas. Dr. Steven Crandall, Dr. Karen Johnson and Dr. Kathy Lopez offer experienced dental implant, TMJ, and Invisalign® treatments along with a wide variety of other services at their two office locations. The entire team at South Hills Dental Arts, understand the importance of learning the most cutting-edge treatment techniques to ensure each patient receives effective and comfortable treatment. To learn more about Dr. Crandall, Dr. Johnson and Dr. Lopez or the services they offer, please visit their website at http://www.southhillsdentalarts.com. To schedule an appointment at his Upper St. Clair office call 412-833-6166 or 412-922-9292 for the Ingram Crafton office location in Pittsburgh, PA.