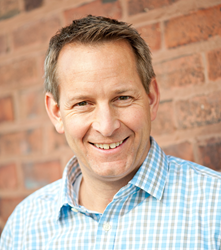 Deploying a scalable solution is something like scaling a mountain. You need a great team, you expect the process to be increasingly demanding, and you've achieved something amazing at the end. I look forward to helping the team climb higher and higher
Palo Alto, CA (PRWEB) August 22, 2017
Simility, a fraud detection start-up, has recruited Glenn Cobb to fill the new position of vice president of solution engineering. Glenn has more than 15 years of management experience in the security and financial industry. He is committed to helping his customers achieve their missions by deploying and implementing solutions that help them drive results.
Most recently, he was the vice president of solution engineering at CipherCloud.
Before that, he worked in the software security space and ran professional services at IronKey. He has also worked at IBM as an enterprise architect for a decade, before leading IT and security for a financial company in New York for four years.
"It's an exciting time to join Simility, as it continues to experience significant growth in new customers," said Glenn. "Deploying a scalable solution is something like scaling a mountain. You need a great team, you expect the process to be increasingly demanding, and you've achieved something amazing at the end. I look forward to helping the team climb higher and higher."
Simility was founded by ex-Googlers who were frustrated at the poor-quality tools available for online fraud detection and prevention — so they built their own. Rahul Pangam, CEO and co-founder of Simility, said, "Given the growing number of new customers, we've continued to invest in our core infrastructure and believe Glenn is the perfect fit as our vice president of solutions engineering position. In this new position, Glenn will be leading strategic pursuits and deployments across the globe."
Glenn, a certified private pilot, likes to unwind by strumming on the banjo and taking adventurous hikes around the globe. With a team of enthusiasts, he has tackled Mount Kilimanjaro and is now ready to take new adventures and climb mountains with Simility.
About Simility
Simility provides a cloud-based fraud detection software solution that combines the power of machine learning and human analysis. Simility's highly scalable platform protects SMBs and enterprise clients from the most sophisticated types of fraud, and empowers fraud analysts to quickly adapt to fraudsters' evolving tactics — without having to write code. Built "by fraud fighters for fraud fighters," the founding team's combined 27 years of fighting fraud at Google puts them in a uniquely qualified class of fraud detection and prevention experts. Founded in 2014 and headquartered in Palo Alto, Calif., Simility is backed by Accel Partners, Trinity Ventures, and The Valley Fund. For more information, visit simility.com or follow @Simility.