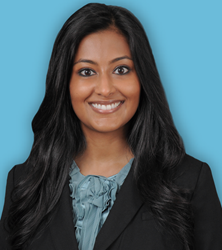 "Mohs surgery not only gives me the ability to get to know and help an amazing patient population, but it also allows me to use my innate technical and artistic abilities in skin surgery to treat cutaneous cancers." said Javvaji
Plano, Texas (PRWEB) August 14, 2017
Dr. Srimanasi (Mani) Javvaji joins the Plano office of the Center for Dermatology and Cosmetic Laser Surgery, now a part of U.S. Dermatology Partners, following a fellowship in Mohs Micrographic surgery and dermatology oncology at the Scripps Clinic in La Jolla, Calif.
Dr. Javvaji attended the accelerated B.A./M.D. program at the University of Missouri-Kansas City. She graduated Magna Cum Laude for her undergraduate degree and earned the highest Latin honor of Summa Cum Laude for her Doctor of Medicine degree. During medical school, Dr. Javvaji was initiated into the prestigious Alpha Omega Alpha Medical Honor Society as a junior candidate, an honor given to only the top 4 students in her medical school class. She pursued a transitional-year internship at Presence Saint Joseph Hospital in Chicago. She completed her dermatology residency training at New York Presbyterian Hospital/Columbia University Medical Center in New York City.
After completing her Ivy League training in dermatology, she completed a fellowship in Mohs micrographic surgery and dermatologic oncology at the renowned Scripps Clinic near San Diego. There, she mastered the skill of Mohs surgery under the direction of the distinguished Dr. Hubert T. Greenway, who was taught the Mohs technique by Dr. Fredric E. Mohs himself. In addition to Mohs surgery, Dr. Javvaji is also fellowship trained in minimally invasive vein procedures to treat varicose and spider veins, as well as cosmetic and laser procedures. Dr. Javvaji is a Diplomate of the American Board of Venous and Lymphatic Medicine.
She has authored and co-authored several publications and presentations and has been recognized for her work in her residency and preceptorships. Dr. Javvaji is particularly interested in vein procedures, including treatment of varicose veins, spider veins and venous leg ulcers, and Mohs surgery.
"During my dermatology training, I was always astounded and humbled by the beauty of Mohs surgery and its ability to cure patients of skin cancer," she says. "Mohs surgery not only gives me the ability to get to know and help an amazing patient population, but it also allows me to use my innate technical and artistic abilities in skin surgery to treat cutaneous cancers."
Dr. Javvaji loves her work because of the people she meets every day. "It is a privilege to care for my patients, and they are the reason my job doesn't seem like work," she says.
Dr. Javvaji, who grew up in Tulsa, Okla., is thrilled to land in the Dallas area after living all over the United States. She's a documentary fan and a wine enthusiast who also enjoys learning languages (she's proficient in Spanish), painting, travel and Indian dance.
About Center for Dermatology and Cosmetic Laser Surgery
Center for Dermatology and Cosmetic Laser Surgery is located in Plano, Texas, with additional locations throughout the Dallas-Fort Worth area, including McKinney, Flower Mound, and Grapevine. The well-respected group of specialists includes four board-certified physicians, five certified physician assistants, two phototherapy nurses, and one cosmetic laser specialist.
The Center for Dermatology and Cosmetic Laser Surgery, led by Chief Medical Director Bryan Selkin, MD, has won numerous awards and accolades from patients and physicians, including the prestigious D Magazine "Best Doctors Award" for six years in a row. Comprehensive care is offered for patients of all ages, and preventative dermatology is an important foundation of care.
About U.S. Dermatology Partners
U.S. Dermatology Partners is making it easier for people to connect with a dermatologist and gain access to the very latest in dermatology care for the entire family and state-of-the-art treatment for diseases of the skin. As the 3rd largest physician-owned dermatology practice in the United States, patients not only have access to general medical, surgical and cosmetic skin treatments through its coordinated care network, but also benefit from the practice's strong dermatology subspecialty thought leaders and medical advisory board. To be the best partners to its patients, U.S. Dermatology Partners is fervently focused on providing the highest level of patient-first care, and its team therefore includes recognized national leaders in sub-specialties including psoriasis and Mohs surgery. To learn more, visit usdermatologypartners.com.