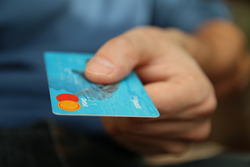 Our estimate of the economic burden is $C831 million in direct and indirect costs for newly identified cases of mesothelioma and lung cancer
Raleigh, NC (PRWEB) August 11, 2017
Canadian scientists have calculated the estimated lifetime costs of asbestos-induced lung cancer and malignant mesothelioma and the bottom line is hundreds of thousands of dollars per patient. Surviving Mesothelioma has the full story. Click here to read it now.
The research was conducted by epidemiologists and occupational health experts at several Canadian institutions and published in a recent issue of Occupational and Environmental Medicine.
"Our estimate of the economic burden is $C831 million in direct and indirect costs for newly identified cases of mesothelioma and lung cancer and $C1.5 billion in quality of life costs based on a value of $C100 000 per quality-adjusted life year," writes lead author Emile Tompa of the Institute for Work and Health in Toronto. "This amounts to $C356 429 and $C652 369 per case, respectively."
The study included 427 newly diagnosed cases of malignant mesothelioma and 1,904 newly diagnosed lung cancer cases that could be traced to occupational or para-occupational asbestos exposure.
"We tend to think of rare cancers like malignant mesothelioma impacting only patients and their families, but this study is a reminder that the cost of asbestos exposure is potentially very high for an entire society," says Alex Strauss, Managing Editor for Surviving Mesothelioma.
To read more about the new research, including how the researchers hope the data will be used in counties without asbestos bans, see The Economic Burden of Malignant Mesothelioma, now available on the Surviving Mesothelioma website.
Tompa, E, et al, "The economic burden of lung cancer and mesothelioma due to occupational and para-occupational asbestos exposure", July 29, 2017, Occupational and Environmental Medicine, Epub ahead of print, http://oem.bmj.com/content/early/2017/07/28/oemed-2016-104173
For more than a decade, Surviving Mesothelioma has brought readers the most important and ground-breaking news on the causes, diagnosis and treatment of mesothelioma. All Surviving Mesothelioma news is gathered and reported directly from the peer-reviewed medical literature. Written for patients and their loved ones, Surviving Mesothelioma news helps families make more informed decisions.