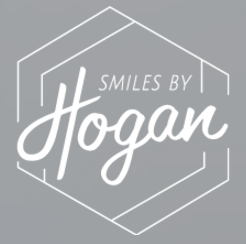 Charleston, SC (PRWEB) August 10, 2017
Dr. Kevin Hogan is currently accepting new patients for porcelain veneers in Charleston, SC, now with or without a referral. Those who have stained, chipped, cracked or misaligned teeth can schedule a cosmetic dentistry appointment to determine the look they want. Each smile is then customized based on each patient's individual needs in order to achieve maximum aesthetic benefits and enjoy improved self-confidence.
Many cosmetic dentistry treatments take weeks, months or even years to complete. Braces, in particular, are a time-intensive solution and may cause more self-consciousness during treatment. Teeth whitening may take multiple visits to achieve the color desired and can fade over time. For some, the time and expense of the individual treatments they need may seem daunting. As a convenient and affordable aesthetic solution, porcelain veneers in Charleston, SC, offer a custom new smile in only two appointments.
After a patient chooses veneers as their smile makeover solution, he or she will select the smile design and tooth color with Dr. Hogan before they are custom made from thin porcelain. They are approximately half a millimeter thick and are bonded to the surface of each tooth on the second appointment for a long-term hold. Veneers resist stains, have a natural look and do not irritate sensitive gum tissues at the base of the teeth. Because porcelain is so durable, regular oral hygiene habits are enough to maintain them for years.
Those interested in quickly restoring a beautiful new smile can learn more about the advantages of porcelain veneers in Charleston, SC, by visiting Dr. Hogan's website at http://www.smilesbyhogan.com. To schedule an appointment for a cosmetic dentistry consultation call 843-639-5921.
About the Doctor
Dr. Kevin Hogan is a general dentist providing individualized care for patients in Mt. Pleasant, SC. Dr. Hogan is a graduate of the Indiana University School of Dentistry and has completed hundreds of hours of continuing education courses to stay contemporary with the latest dental technologies. In addition, he has also completed coursework with the Dental Organization for Conscious Sedation and has lectured at the University of North Carolina, Emory University, the Saginaw Valley University and AUA-American University of Antigua on head and neck anatomy and oral pathology. Dr. Hogan is a member of the American Dental Association, International College of Cranio-Mandibular Orthopedics, Academy of Laser Dentistry, International Association of Physiologic Aesthetics, Institute for Advanced Laser Dentistry, DOCS (the Dental Organization for Conscious Sedation), International Congress of Oral Implantologists and the South Carolina Dental Association. He is also a past member of the American Straight Wire Orthodontic Association, Maxillofacial Orthopedic Growth and Development, the American Academy of Pediatric Dentistry and the Functional Orthodontic Society. He and his team are dedicated to providing exceptional oral care to patients through personalized treatment plans. To learn more about the services offered by Dr. Hogan, please visit his website at http://www.smilesbyhogan.com or call 843-639-5921.