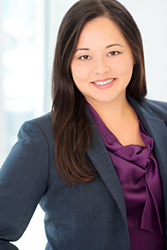 Chesapeake, VA (PRWEB) August 11, 2017
Skilled general dentist, Dr. Karen Parvin, is now accepting new patients, including those who lack referrals, for custom implant-supported denture restorations and traditional dentures in Chesapeake, VA. By using the latest in imaging and restoration technology, Dr. Parvin and her staff at Coastal Smile Design can craft patients fully customized, cosmetically appealing restorations that last for years. These dental prostheses help patients enhance their smiles while also maintaining healthy oral function.
In addition to promoting greater self-esteem, dentures and implant-supported denture restorations can address numerous issues that may arise after tooth loss. People with missing teeth may experience difficulty speaking clearly and eating healthy, varied diets. Visiting Dr. Parvin to receive restorations or dentures in Chesapeake, VA, can help patients avoid both of these issues. Implant-supported dentures, which are secured by dental implants anchored in the jaw bone like natural teeth, also allow patients to maintain healthy levels of jaw bone density.
As a general dentist, Dr. Parvin offers numerous types of restorations to accommodate the needs of her patients. These include full and partial dentures, which can function independently or attach to a supporting set of dental implants. Dr. Parvin works with each patient to determine which option provides the best fit, based on factors such as the person's lifestyle, oral health and budget. Then, using industry-leading technology, Dr. Parvin creates dentures or restorations with a natural size, shape and overall appearance.
Dr. Parvin encourages people who are interested in receiving implant-supported dentures or traditional dentures in Chesapeake, VA, to contact Coastal Smile Design today to schedule consultations with a respected dentist. New or returning patients may request appointments by calling the practice at 757-214-6585 or visiting the website at http://www.coastalsmiledesign.com.
About the Doctor
Dr. Karen Parvin is a general dentist offering personalized dental care to patients in Chesapeake, VA. Dr. Parvin and the entire Coastal Smile Design team take pride in offering individualized, compassionate care to each patient with the latest dental advancements. Coastal Smile Design was voted the Virginian-Pilot's Best Dentist of Chesapeake in 2015. Dr. Parvin is a Navy veteran who has completed hundreds of hours of continuing education courses and was awarded a Fellowship in the Academy of General Dentistry. To learn more about Dr. Parvin or the services offered at Coastal Smile Design, please visit their website at http://www.coastalsmiledesign.com or call 757-214-6585 to schedule an appointment.