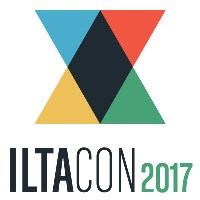 Salt Lake City, UT (PRWEB) August 11, 2017
NetDocuments, the leading cloud-based document and email management (DMS) platform for law firms and corporate legal departments will attend ILTACON from August 13 -17, 2017 at Mandalay Bay Resort in Las Vegas, NV, and has lined up key customer-led educational sessions. For over a decade NetDocuments has supported ILTA, the leading legal technology association and largest global legal technology event of the year. As a strategic business partner and platinum sponsor of ILTA, NetDocuments is committed to delivering substance and value in support of ILTA's mission of providing educational content to the ILTA membership and NetDocuments global customer and partner community.
This year NetDocuments has responded to customer and market demand by providing over a dozen innovative and educational sessions, customer case studies, and facilitated panel discussions around the industry-relevant topics of cloud technology, security, information governance, and product announcements relating to NetDocuments' leading cloud platform. Product and customer-led sessions will be presented and facilitated by subject matter experts from across NetDocuments R&D and product development teams and will primarily be held in the Oceanside F conference room. You can also follow NetDocuments during the conference on Twitter @netdocuments.
Where to Find NetDocuments:
•Exhibit Hall Booth #100 – 102
•NetDocuments Executive Briefing Presentations | Oceanside F Conference Room
•Private Meeting and Product Demonstration Rooms | Lagoon I
Session Agenda
Monday, August 14
2:30 – 3:30 PM NetDocuments Company Update: The Leading and Trusted Cloud Platform | Alvin Tedjamulia, NetDocuments (Mandalay Bay K)
Tuesday, August 15 – NetDocuments Executive Briefing Presentations | Oceanside F
8:00 – 9:00 AM Microsoft and the NetDocuments Platform – A Cloud-First Partnership and Platform Integration | NetDocuments and Microsoft
10:00 – 10:45 AM The DMS Evaluation and Selection Process at Orrick | Craig Dean, Rich Franco, Paul Mores and Gurdeep Mann, eSentio
1:00 – 12:00 PM Email Management: Taking Productivity above and Beyond with Machine Learning and Predictive Filing | Bradlee Duncan, NetDocuments
11:00 – 12:30 PM NetDocuments: Increase User Adoption w/ Next Gen File and Device Synchronization | Mike Sanders & Mark Salamon, NetDocuments (Oceanside C)
1:30 – 2:15 PM How a Trusted Cloud Platform Enables Real Time Data Analytics for Better Decision Making | Peter Buck, NetDocuments
2:30 – 3:30 PM The Regulatory and Client Requirements Dance: How Firms are Taking the Lead | Akin Gump; Keesal, Young & Logan; Gray Plant Mooty
4:00 – 5:00 PM Elevating Your Security and Infogov Position with Advanced Encryption Key Management | Alvin Tedjamulia, NetDocuments
Wednesday, August 16 – NetDocuments Executive Briefing Presentations | Oceanside F
8:00 – 8:45 AM The Decision to Move to the Trusted Cloud Platform to Enhance Security and Improve Adoption – Am Law 100 Customer Panel – Littler, BakerHostetler, Orrick, Baker Donelson
9:00 – 9:45 AM Product Demonstration: A Better DMS for Today's Modern and Mobile Legal Professional | Marc Duncan, NetDocuments
10:00 – 10:45 AM Navigating Cybersecurity and Compliance in a Client-Driven Market | David Hansen, NetDocuments
11:00 – 12:00 PM Raising the Bar with Product Innovation, User Experience, and Customer Delight | Valerie Connell, NetDocuments
1:30 – 2:30 PM Creating a 'Center-of-Gravity' with Workspace Portal Technology and Third-Party Integrations | Travis Reed, NetDocuments
3:00 – 3:45 PM Breaking Through the Cloud | Berys Amor, Corrs Chambers
4:00 – 5:00 PM Increasing User Adoption with the Invisible DMS | Mike Sanders and Mark Salamon, NetDocuments
About NetDocuments
Founded in 1999, NetDocuments' cloud-based service allows firms of all sizes to reduce costs and increase security, mobility, compliance, and disaster recovery for documents and email from anywhere and on any device. With offices and datacenters in the US, Australia, and the UK, and with over 2,000+ customers and hundreds of thousands of users, NetDocuments is able to effectively service its global community spread across 140 countries. With anytime, anywhere access, firms are able to increase productivity and improve the client experience through a comprehensive cloud-based service. For more information about NetDocuments, please visit http://www.netdocuments.com.