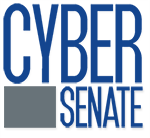 This was the best conference focused on Cybersecurity that I've been to since last year's Cyber Senate ICS Cybersecurity conference.- BAE Systems
London (PRWEB UK) 14 August 2017
Bringing together stakeholders from a range of critical industries with security professionals, the issues discussed will include public/private partnerships, security planning, incident response, supply chain and 3rd party risk, security operations centre development, risk management, the integration of cyber security and safety, IT and OT convergence, the importance of cyber culture, information sharing and how the industry are addressing the skills gap.
Supported by the US ICS-ISAC and moderated by Chairman Chris Blask, speakers include the Head of Crisis Management in the Cyber Security branch of the Estonian Information System Authority.Head of Cyber Security Operations, Sellafield Ltd, Head of Civil Nuclear Cyber Security, BEIS, Security Case and Strategy Development Manager, EDF Energy, Lead Solutions Architect, Electricity North West, ICS Security Experts from Leidos, Honeywell, Airbus, Verve Industrial Protection and more to be announced.
Discussing the event, James Nesbitt, Founder of organiser the Cyber Senate said: "With new threats emerging all the time, all stakeholders have a responsibility in ensuring the safety, reliability and stability of the critical national infrastructure that enables our countries to function and prosper.
"This event will look at all areas where critical infrastructure and cyber security intersect and discuss how industry leaders can manage cyber risks in their organisation by ensuring supply chain security, developing appropriate security measures in specification, operation and design and incorporating good security practices throughout the ICS lifecycle.
"The importance of this issue cannot be underestimated, and the nature of the threats against organisations are ever changing. We hope that this event will provide all attendees with an excellent grounding in areas of vulnerability, how to detect threats and how to plan to mitigate risk for these essential national assets."