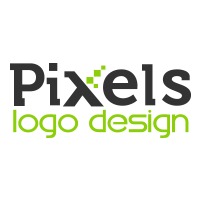 Walnut, California (PRWEB) August 24, 2017
Whether it is a recently initiated small business or a well-established corporate giant, one cannot underestimate the power of digital marketing. Business promotion across digital platforms, like video ads, websites and mobile apps, revolves around its unique custom logo design, powerful brand design and engaging web design.
As a business has to compete with its rivals, one may also observe a war among their business logo design, brand design and web design. The competition among these three elements of brand development is so delicate that if any one of them fails, the other two may lose their strengths. Therefore, brand developers need to build them accordingly maintaining a balance among them. Hence, every entrepreneur and brand developer should be promptly informed about how the three elements can be managed without creating any chaos.
According to the Marketing Director of Pixels Logo Design, "Your business logo reveals your identity, invites new consumers to get to know you, distinguishes you from the market competition, facilitates your brand loyalty and can spread you everywhere. Considering the importance of your corporate logo design and its impact on your brand reputation, you should get it designed by a custom logo design company who can get you a design that perfectly harmonizes with your brand, meeting industry requirements, latest trends and customer needs."
The web design industry plays an important rolein promoting a business or brand. Therefore, business owners should take advantage of a professional web design company that gives them a web design with engaging visual elements which is able to attract new customers, interactive web content to convey the message effectively and simple navigation for a smooth experience. Also, business developers should make sure that the website has "call to action" features to initiate business dealings, versatility for friendly use on desktop and mobile platforms and sense of credibility to gain user trust and consumer loyalty.
As people tend to do business with brands they are familiar with, entrepreneurs must improve their brand design to gain enhanced recognition and unmatchable reliability. A great brand design can lift them among their competitors, provide direction and motivation for their staff, generate referrals, help customers know what to expect, enhance clarity and focus, connect them with the clients emotionally and build an influential brand image.
About Pixels Logo Design:
Pixels Logo Design is a full-service digital agency based out of Walnut, California. It offers branding and digital marketing solutions to thousands of brands globally. With over a decade of experience, Pixels has made a big name for itself and is internationally recognized. Their award winning team of designers have designed and developed award-winning brands worldwide through their innovative ideas and expert strategies. They offer a wide range of services including logo design, web design, and mobile application development. It has won several awards including "Excellence in Design" and "Graphic Creates Awards in 2014".
For more information, Contact: 1-800-2906156