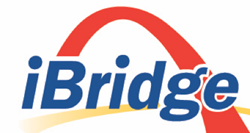 Van Dyke went on to explain, "Optimization is key prior to implementing technology as companies don't want to automate without optimization and make their mistakes quicker."
Beaverton, OR (PRWEB) August 15, 2017
One of the most expensive and inefficient processes within a company is the accounts payable function still burdened by paper intensive processes. A report from the Aberdeen Group found the top pressure is locating/managing paper based documents. Without improvements, companies will struggle to grow their business and improve their cost structure.
Dean Van Dyke, Vice President of iBridge, "Companies struggle everyday using inefficient processes that increases costs to their customers. Customers seek a lower cost company if the perceived value is similar."
Technology ​can transform companies through automation; however, companies must optimize their process before automation. Optimization allows companies to improve inefficient processes and costs. Thereby, improving employee satisfaction and reducing costs to end customers.
Van Dyke went on to explain, "Optimization is key prior to implementing technology as companies don't want to automate without optimization and make their mistakes quicker."
iBridge, a 650+ employee enterprise with multiple locations across the US, Europe, and India, learned invaluable lessons and honed its DT skills by implementing such a transformation in-house first. Now, Digital Transformation clients can begin with an easy-to-interpret, 8-factor on-line assessment that provides a 360-degree ground-level employee view of the needs of the company, sets benchmarks as a starting point and enables the creation of a sound implementation road map.
For more information contact us at info(at)iBridgeLLC.com or call 503.906.3930 to speak to Kim Wick.
Keir Walker, "2017: Premier Invoice Processing Capabilities," 2017, Aberdeen Group, Aug. 2017 http://v1.aberdeen.com/launch/report/knowledge_brief/16706-KB-AcctsPaybl.asp.