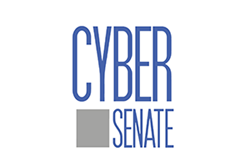 This was the best conference focused on Cybersecurity that I've been to since last year's Cyber Senate ICS Cybersecurity conference. The material and sessions were relevant and resonated with the audience.
Sacramento, California (PRWEB) August 14, 2017
Taking place on 3rd-4th October 2017 at the Sutter Club in Sacramento California, the conference will see leaders from across the energy and government sectors gather with cyber security experts to create a common voice in protecting critical national infrastructure. Organisers are offering Critical National Infrastructure Operators such as Utilities, Transport, Chemical, Nuclear, Water, Oil and Gas and Automotive complimentary passes to help move the industry forward.
Key speakers will include: 

Keith Tresh, Commander, California Office of Emergency Services – California Cybersecurity Integration Center
Tim Roxey, Vice President, Chief Special Operations Officer, NERC
Darren Van Booven, Deputy Chief Information Officer, Idaho National Laboratory
Chris Blask, Chair, Director Industrial Control Security, Unisys, Chair US ICS ISAC and Director Cyber Space Research Institute-Webster University
Seán McGurk, Senior Policy Advisor, Author, Key Note Speaker, Cyber/Physical Security Subject Matter Expert
Billy Rios, Founder, WhiteScope LLC
Mike Ahmadi, Global Director – Critical Systems Security, Synopsys
Mary Morshed, Director of IT Security (CISO), Sacramento Municipal Utility District
Lenin Maran, EMS Supervisor Systems, Security and Compliance, SMUD
Everardo Trujillo, Information Security Operations and Engineering, Manager, Sempra Energy
Chris Maroun, National Director – Sales Engineers, CyberArk
Jack Leidecker, VP Information Security, Digital Realty
Harry Perper, Chief Engineer, National Cybersecurity Center of Excellence
Eric Knapp, Chief Engineer, Cyber Security Solutions and Technology, Honeywell
Stuart Phillips, Senior Program Manager Industrial Control Systems Security, Unisys
Stephen Kwok, IT Sec-Op Manager, Los Angeles Department of Water and Power
Michael Yelland, Chief Research Officer, AMCyber
Fred Wilmot, CEO, PacketSled
Simon Slobodnik, IT Specialist (INFOSEC), FERC
Thomas Williams, Security Architect Lead, California ISO
James Nesbitt, Founder of the Cyber Senate said: 
"Recent times have seen several notable cybersecurity breaches globally. The energy industries in the Ukraine, Norway and Saudi have all been well publicised, but there continue to be many that are not reported to such an extent, and the industry are having to defend their assets on a daily basis from evolving threats. Cyber weapons such as Crash Override, Stuxnet, Havex and Black Energy all pose an ongoing threat. 
"Set against this context, this conference will bring together leaders from key energy sectors and cyber security subject matter experts to discuss how they can work together to ensure the safety, reliability and stability of our critical national infrastructure by reducing areas of vulnerability, detecting threats early and putting the right plans in place to mitigate the damage caused by any security breaches. Events like this facilitate the information sharing required for the industry to collectively respond."
To find out more, visit: https://www.industrialcontrolcybersecusa.com/
Location: Sutter Club, 1220 9th St, Sacramento, CA 95814, USA
For more information, contact James Nesbitt on +1-(916)-290-9329 or james.nesbitt(at)cybersenate.com