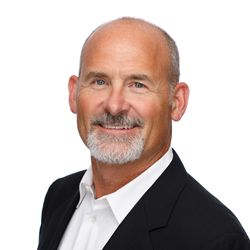 "Appointing Chris to our leadership team positions Burwood to meet the incredible demand and growth in our Managed and Cloud Services business." - Jim Hart, President, Burwood Group
San Diego, CA (PRWEB) August 16, 2017
Burwood Group, a leading consulting firm that bridges business strategy and technology solutions, announced today that Chris Pond has been named President of Burwood Cloud Services, tasked with building upon the success of the Managed Services team while shaping Burwood's future direction around service-oriented architecture and the cloud management model.
"Since Chris began consulting with us six years ago, he has helped shape our strategy, support the team in sales pursuits, coach and mentor team members, and has challenged us to think creatively about Burwood's future," said Jim Hart, President at Burwood Group. "Appointing Chris to our leadership team positions Burwood to meet the incredible demand and growth in our Managed and Cloud Services business. Chris' proven expertise building businesses and his passion for innovating will ensure we achieve our goal of being the best and most differentiated company in this space."
Chris Pond is a visionary leader with over 20 years of experience in the IT industry. He brings a wealth of experience in advising various companies and is a past entrepreneur and business owner, having founded Network Insight, which was acquired by Centerbeam. He has served on several boards including Cirrascale Inc., Ximed Medical Group Foundation, WebMetrics, San Diego Regional Chamber of Commerce, Technology Board, and others.
"Although it feels that I have been part of the Burwood team for several years now, this transition is extremely exciting for me," said Pond. "I am honored to have the opportunity to help accomplish great things for our clients by shaping the vision for Burwood's as-a-Service and cloud management models."
In his new role, Pond will lead and execute the strategy for Burwood Group's Cloud Solutions including its soon-to-be released Burwood Multi-Cloud Management Platform. The platform will enable Burwood customers to control their own cloud strategy while avoiding cloud lock-in by creating true application portability, automated provisioning, and improving cost visibility and efficiencies.
"As an industry we have traded vendor lock-in for cloud lock-in," said Pond. "By using the Burwood Multi-Cloud Management Platform powered by RightScale, our clients have the opportunity to truly deploy a multi-cloud strategy and avoid the cloud lock-in."
About Burwood Group, Inc.
Burwood Group is a systems integrator, helping forward-thinking IT leaders deliver knowledge to the end-user within the organization's unique business context to increase profitability, reduce risk, and enhance customer loyalty. We partner with leading technology and service organizations to provide tailored product and industry solutions. We work to ensure an optimal fit for each individual client. Founded in 1997 and headquartered in Chicago, Illinois, Burwood Group serves local, national, and international clients. We pride ourselves in being trusted business advisors to clients by providing smarter solutions that deliver better outcomes. Visit http://www.burwood.com.