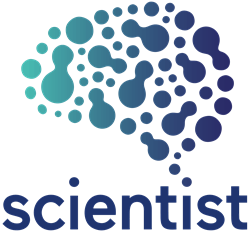 SCIENTIST.COM PARTNERS WITH GLOBAL GENES TO HOST RARE DISEASE PITCH COMPETITION
San Diego, California (PRWEB) August 14, 2017
Scientist.com, the world's largest marketplace for scientific services, today announced that it has joined Global Genes as co-sponsors of the "RARE Battle of the Brains," a biotech competition at the inaugural Global Genes RARE Partnering and Investor Forum on September 14, 2017 in Irvine, California. Rare diseases affect more than 30 million Americans, yet less than five percent of the 7,000 known rare diseases have treatments available.
"Despite a significant public need, rare diseases are often overlooked," said Kevin Lustig, PhD, CEO of Scientist.com. "A science-based competition will bring much needed attention to rare diseases and provide a few early-stage companies the opportunity to take the next step in their development."
The pitch competition will feature promising early-stage science innovators vying for a prize package of cash, publicity and sponsor-provided goods and services valued at $50K+. Visit the event website for entry information, judging criteria and application.
"It's unfortunate that research progress on rare diseases is often not limited by a shortage of discoveries but by challenges faced in assembling the resources and teams to build companies that can translate those discoveries into treatments," said Brad Margus, CEO of a recently formed venture backed biotech, founder of a non-profit focused on his sons' disease, and a Co-Chair of the Partnering Forum. "This event will connect the players needed to accelerate promising research and development in rare disease."
The application deadline to compete in the pitch competition is August 31, 2017. An expert panel consisting of scientists, pharma industry leaders and well-known venture capitalists will select the winners.
"Events like the Global Genes' RARE Partnering and Investor Forum encourage pharmaceutical industry leaders, academic researchers, research scientists, investors and entrepreneurs to collaborate in their collective mission to advance rare disease research and drug development," said Nicole Boice, CEO of Global Genes. "Together, we can help the millions of patients and caregivers affected by rare disease."
About Scientist.com
Scientist.com is the world's largest scientific services marketplace. The marketplace simplifies research sourcing, saves time and money and provides access to innovative tools and technologies - while maintaining full compliance with an organization's procurement policies. Scientist.com operates private marketplaces for most of the world's major pharmaceutical companies and the US National Institutes of Health (NIH). Visit scientist.com to learn more.
About Global Genes
Global Genes® is a leading rare disease patient advocacy organization that serves the needs of patients and families touched by rare and genetic diseases. Since 2009, under the unifying symbol of HOPE, the Blue Denim Genes Ribbon®, Global Genes® has been building awareness, developing patient-focused education and advocacy tools, and funding patient care programs and early investigative research. For more information, visit http://www.globalgenes.org.
Join Scientist.com on social media: YouTube, LinkedIn, Twitter, Facebook, Google+ and Instagram.
Scientist.com Contact:
Kevin Lustig
858-243-2227
kevin(at)scientist(dot)com