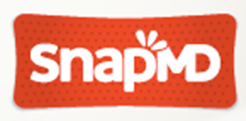 There are many benefits that Azure provides SnapMD, but the most important and directly relevant to our clients is bleeding-edge security.
Los Angeles, CA (PRWEB) August 15, 2017
SnapMD, a full-service telehealth technology innovator and solutions provider, today announced that its Virtual Care Management (VCM) telemedicine platform has transitioned to Microsoft Azure Cloud Services. As the leading cloud service provider in the healthcare industry, Azure provides the highest levels of HIPAA and HITECH compliance with robust security from the physical to hypervisor layer.
The SnapMD VCM SaaS offering is an enterprise-level virtual care telemedicine platform that includes all the functions needed to operate virtual point-of-care services in a single integrated suite of software. The company found Azure's cloud offering most compelling because it could deliver the "next-level" security and second-to-none healthcare regulatory compliance features SnapMD was seeking in order to stay ahead in the market. Azure provides SnapMD both Platform-as-a-Service (PaaS) and Infrastructure-as-a-Service (IaaS) services, and supports many different programming languages, tools and frameworks, including both Microsoft-specific and third-party software and systems. Azure also provides a growing collection of cohesive services for building, deploying, and managing SnapMD's VCM telemedicine platform.
Azure further strengthens the VCM platform with the ability to:

Achieve market-leading low Recovery Point Objective (RPO) and Recovery Time Objective (RTO) targets for the VCM platform, simply and cost-effectively;
Apply next-generation data encryption to all platform data;
Protect against online threats via Microsoft Antimalware for cloud services and virtual machines;
Extend SnapMD's on-premises' network to the cloud through site-to-site VPN with Azure Virtual Network.
"There are many benefits that Azure provides SnapMD, but the most important and directly relevant to our clients is bleeding-edge security. The pun in the industry is that the next level up from a Microsoft datacenter is an NSA datacenter," said Daniel Bouganim, CTO, SnapMD. "Azure Cloud Services was able to exceed all of our security and compliance requirements and then some. In addition, SnapMD can leverage advanced technologies such as machine learning and the ability to deploy our platform globally at scale that frankly no else could match."
Azure is designed on the industry-leading assurance process Security Development Lifecycle (SDL), which comprises security at its core, where private data and services stay secured and protected while they're on Azure Cloud. Operational Security Assurance (OSA) also builds on SDL knowledge and processes to provide a framework that helps ensure secure operations throughout the lifecycle of cloud-based services. Furthermore, Azure Security Center makes Azure the only cloud platform to offer continuous security-health monitoring.
For more information on SnapMD's transition to Azure or for more details about the VCM platform, please click here: http://www.snap.md
About SnapMD
SnapMD is the Virtual Care Management (VCM) telehealth software leader, enabling healthcare providers to engage their patients via a comprehensive, secure, HIPAA-compliant, cloud-based telemedicine platform with powerful back-end systems to manage the digital health enterprise. SnapMD offers all the software and services that healthcare providers need to improve access to convenient and effective care. SnapMD's robust, scalable, private-label VCM platform is designed to handle multiple service-lines, and can be deployed as a single telehealth platform across the enterprise.
For more information, please visit http://www.snap.md.
Media Contact:
Kay Kelly for SnapMD
kay.kelly(at)svmpr(dot)com
401.490.9700