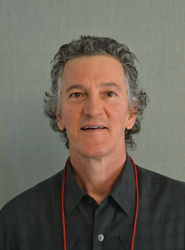 Clearwater, FL (PRWEB) August 14, 2017
After serving 17 years as a popular local restaurant, it became apparent to the owners of Crabby's Dockside (or Crabby Bill's) and the City of Clearwater that the restaurant needed a fresh new look. Crabby's provided the winning architectural proposal in a competition to the City of Clearwater to build a new restaurant and renew a 30-year lease.3 The old building, a converted gas station dating back to the 1970s, was demolished to make room for a new building and plaza designed by Klar and Klar Architects.2 Klar and Klar Architects and interior designers worked together with Crabby's team to create a modern design which includes three stories providing three separate and unique dining experiences. On March 31, 2017, Crabby's reopened with a unique open, colorful, and airy look.
Klar and Klar Architects' award-winning coastal designs complement the upbeat beach environment. "We wanted to create a piece of architecture that was exemplary of the current trends happening on Clearwater Beach," says Steve Klar, principal architect and co-founder of Klar and Klar Architects. "Crabby's custom architecture creates a seamless experience for the beach crowd where they can fully enjoy all the beauty and tranquility the beach environment has to offer."
The new Crabby Bill's includes a third-floor protected rooftop deck with some of the most spectacular panoramic views of Clearwater Beach.3 An outside bar area and sidewalk seating on the first floor were designed to accommodate more casual beachgoers.2 For Clearwater's hot summer days, the second story offers air conditioning dining with floor-to-ceiling windows installed to offer gorgeous views while beating the heat.2
Since the design has been completed, Crabby Bill's has been immensely busy as both locals and tourists clamor for fresh seafood in a beautiful setting. "We're glad we could artistically contribute to the development of the local coastal aesthetic and allow the new architecture to bring people to this tried and true family spot," Klar added. "As the new Crabby's is the first building you see when approaching the roundabout on Clearwater Beach, it was important to highlight both the modern nature of redesigned Clearwater Beach and the natural beauty of the gulf coast."
Klar and Klar Architects is dedicated to providing unique, contemporary, organic architectural design to the Tampa Bay Area in order to inject life and improve the culture of the bay communities. Their buildings are designed to sustain the test of time and improve the visually built environment and culture of the area.
Since 2001, Crabby Bill's in Clearwater Beach has been serving quality seafood at its 37 Causeway Boulevard location. Crabby Bill's in Clearwater Beach is currently managed by Prime Cost Management Group.2 The company manages three Crabby's locations, including Crabby Bill's Clearwater Beach, Crabby's Bar & Grill and Crabby Bill's St. Cloud.2
About Klar and Klar:
Klar and Klar Architects, Inc., is a full-service architectural and interior design firm located in the Tampa Bay Area. Since the firm's inception in 1992, Klar and Klar's mission has been to enhance the culture of an area through design excellence and create and build an environment that will sustain the test of time. The firm's aesthetic focuses on contemporary organic artistic design and integration of energy-saving technology. Roberta S. Klar and Steven Klar, the founders and co-principals of Klar and Klar, emphasize a team approach which enables each member to contribute their ideas and creativity towards the goal of creating a superior product. In 2017, long-time employee Tim Knowles was added as a partner. Klar and Klar has won numerous awards, including the 2013-2014 Project of the Year—Structures Award by the American Public Works Association, the National Merit Design Award by The National Association of Housing and Redevelopment Officials (NAHRO), the Excellence in Construction Award by the Associated Builders and Contractors program, and the 2011 Business Beautification Recognition Award—Homeless Emergency Project (HEP) by the City of Clearwater and Clearwater Regional Chamber of Commerce. For more information, visit http://www.klarklar.com.
1. Reiley, Laura. "Restaurant Review: New Crabby's Dockside on Clearwater Beach Retains Beachy Feel of Crabby Bill's." Tampa Bay Times. N.p., 17 July 2017. Web. 05 Aug. 2017.
2. "Crabby's Clearwater Beach Approved for New Location." Tampa Bay Newspapers. Tampa Bay Newspapers, 24 Sept. 2015. Web. 05 Aug. 2017.
3. "Crabby Bill's Clearwater Beach to Be Demolished, Rebuilt." FOX 13 News. N.p., 11 May 2016. Web. 05 Aug. 2017.