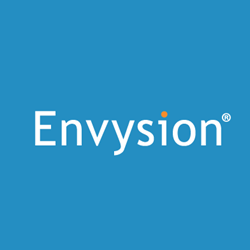 "Video integration is a critical component to our success in helping clients prevent employee theft,"
Superior, CO. August 14, 2017 (PRWEB) August 14, 2017
Envysion and Parapet Studios today announced their integration partnership designed to provide a new end-to-end restaurant loss prevention solution that dramatically accelerates investigations and makes loss prevention audits more effective.
The joint effort combines Parapet's intuitive, exception-based reporting and analytics platform, Overseer, with Envysion's Managed Video Solution in a unified system to help restaurant owners and operators reduce losses from shrink, waste, and theft, while increasing visibility of overall operations.
Unlike many systems on the market that were adapted and modified from previous solutions, Parapet's Overseer was built from the ground up and tested extensively with KFC franchisees to work specifically within the KFC restaurant technology environment.
When combined with Envysion's Managed Video Solution, Overseer delivers a familiar and flawless user experience that makes it easy for restaurant owners, operators, and managers to review employee behavior and visually verify suspicious transactions--by incident type, loss type, and frequency--across multiple locations with side-by-side video and receipt data to expedite analysis and resolution.
"Partnering with Parapet is a crucial step in realizing our vision for creating the most effective loss prevention ecosystem on the market," says Envysion CEO, Calvin Quan. "Combining Envysion's Managed Video Solution with Parapet's reporting capabilities, reduces the time required to verify incidents, because with the video and data are displayed together, you know exactly what happened."
"Video integration is a critical component to our success in helping clients prevent employee theft," says Jeff North, Co-Founder of Parapet Studios. "Adding Envysion's Managed Video Solution to the mix will bring our mutual clients a seamless process for flagging and reviewing questionable transactions now, and sets the stage for other innovative in-store analytics services featuring other services we provide, Temp° and Check in the future. It's a really exciting partnership."
About Envysion
Envysion® is a leading provider of managed video and loss prevention solutions that enable restaurant and retail operators to increase profitability 10-15% through broad utilization of powerful video-driven insights. Envysion® has transformed video surveillance into a strategic management tool that provides unfiltered and actionable business information to users across operations, loss prevention, marketing and human resources. Envysion's award winning platform quickly scales to 1,000s of locations and 10,000s of users without straining the IT department or network. http://www.envysion.com
About Parapet Studios
Parapet Studios is a pioneer in custom web-based loss prevention and restaurant management solutions. From the stalwart Overseer to its flagship product, InSight, Parapet Studios is transforming restaurant loss management by providing quick serve restaurants and others a single source of truth for all their daily controllables in an easy-to-view, customizable format to reduce loss, improve profitability, and enhance the dining experience. http://www.parapetstudios.com