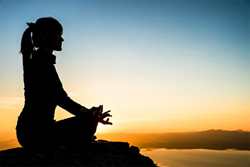 San Clemente, CA (PRWEB) August 13, 2017
As the personal development landscape continues to grow and change, people may find the many treasures it offers to be overwhelming to navigate. Today more than ever people seek real, practical and valuable information they can easily incorporate into their everyday lives.
With this in mind, MindGourmet is proud to announce the launch of its website, http://www.mindgourmet.com.
The staff at MindGourmet search and sift through the vast quantities and often complex labyrinths of information out there and choose those golden nuggets they consider brilliant enough to be worth passing on. The website is easy to navigate and information is broken down into categories such as "Know Yourself," "Change" and "Mind Hacks" that make it easy to find what you are looking for whenever users check in.
Based in San Clemente, California, MindGourmet provides a forum to spotlight inspirational people, transformational websites, handy and useful products, and purposeful ideas, which will help you grow into a happier, healthier and more peaceful version of yourself. The forum continually evolves as articles, interviews and videos are added, and virtual classes are presented in the MindGourmet Academy.
MindGourmet publishes the Thought Letter, a regular newsletter that allows the MindGourmet team to share their best and brightest finds. The MindGourmet quiz encourages readers to explore just how well they know themselves and offers interesting ideas to ponder. The Thought Store features inspiring and whimsical items meant to entertain visitors to the site and improve their daily lives. Materials are added regularly, so be sure to check in often!
Through its social media sites, including Facebook, Instagram, Twitter, YouTube and Google +, MindGourmet provides daily inspirational quotes, the latest and greatest news, and the opportunity to discover those thoughts and ideas that the team feel would most inspire followers.
MindGourmet's mission is "to contribute to an inspired, empowered world." For those who want to enhance their personal development and explore the balance and interconnectedness of the mind, body and spirit, MindGourmet offers food for thought with a feeling of belonging to a community while still maintaining individuality and privacy. The goal is to help readers find their passion and purpose as they grow in joy, gratitude, peace and appreciation.