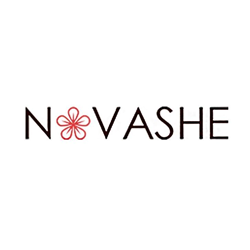 Now, over 78% of the U.S. population has a social network profile. Novashe.com is no exception.
(PRWEB) August 13, 2017
The NOAVSHE brand department reveals that NOVASHE plans to cooperate extensively with fashion street stars across the globe. At present, NOVASHE has established contact with more than 4000 fashion bloggers who are active in instagram, pinterest, Facebook and Youtube. NOVASHE will also shape more attractive brands with them in the future.
All fashionable people interested in working with NOVASHE can take the initiative to contact NOVASHE's fashion spreading program and find corresponding means of contact on NOVASHE's website as long as the total number of fans in your home page is more than 10 thousand and the fans are very active and have high participation in the discussion of posts and topics.
NOVASHE will interact more with consumers and brand enthusiasts via Facebook brand page, prerelease new products on brand page and improve product plans based on users feedback. A series of attractive interactions will start on NOVASHE's Facebook brand page, such as sweepstakes by forwarding posts, voting for products and wear, limited release of large discounts, receiving award by taking photos to demonstrate the order.
Come on ! Follow us on NOVASHE on Facebook! Thousands of latest fashion clothes are waiting for you to choose!