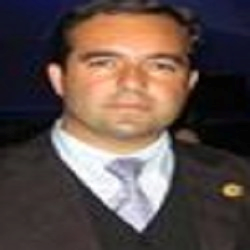 Danvers, MA (PRWEB) August 14, 2017
Sandra Pansini Souza MLO # 1625542 joins New Fed Mortgage to help foster multi-cultural mortgage lending opportunities in Massachusetts.
Sandro has always possessed a passion for helping people to increase positive experiences amongst his sphere of influence in the community, of friends and family. Always a self learner, he felt the need to assist others particularly of Portuguese speaking heritage in attaining mortgage financing, the American Dream of home ownership. Sandro speaks a variety of languages including Portuguese, Spanish and English which has helped him to be an effective communicator in all the languages he speaks.
Sandro came to the United States to go to school over 20 years ago in Kentucky where he went to both Campbellsville University and Southern Baptist Theological Seminary. He is the founder of the Just Fellowship Foundation, a non-profit to advance media exposure to other non-profit organizations and also serves as a Minister of Christian Education at the First Brazilian Baptist Church of Greater Boston. Sandro is a devoted family man to his wife Luciana and his beloved son David as well to his community church in Peabody, Massachusetts.
His curiosity over the years to learn new endeavors led him to mortgage lending and commitment to delivering a positive mortgage experience in the Portuguese community. President and CEO Brian D'Amico commented, "We are proud to enhance our presence in the community with Sandro as part of our team and are looking forward to a successful partnership."
NewFed Mortgage, locally based in Massachusetts has specialized in residential retail mortgage lending since 2001. Licensed in seven states, NewFed offers a multitude of mortgage programs, including Conventional, FHA, VA, Mass Housing, and USDA along with access to various portfolio products.
To contact Sandro Pansini Souza he can be reached at spansini(at)newfed.com or at 857-615-0836 or at the New Fed Mortgage website http://www.newfed.com