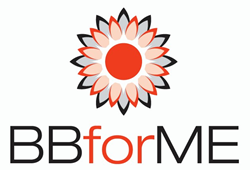 Our vision is for BBforME to inspire people to take action on their goals to look good, and to feel good, by making it easy to discover, book, and enjoy their beauty, fitness, and wellness journeys.
Santa Monica, California (PRWEB) August 14, 2017
BBforME, the new wellness app focusing on enhancing provider connectivity with clients, launched today with rave reviews. The app, designed by Bea Sharif and Bonita Inza, two highly acclaimed corporate innovators who decided the wellness experience needed some change. The app enables professionals to create their own business profiles, connect with new and existing clients, promote unique services and events, and grow their businesses – from calendaring to client management, payments and reminders. Clients, on the other hand, can easily discover and book directly with a variety of beauty, fitness, and wellness providers, pay directly in-app (including tipping), find inspiration, write verified reviews, receive reminders of upcoming appointments, and so much more.
"We realized that unless you 'know someone who knows someone', it's a frustrating experience of trial and error, to build a personal beauty and wellness team. Once you find great professionals, there's the endless back and forth of trying to coordinate your busy schedules. So we decided to change the way providers and clients engage with each other," said Bonita Inza, Co-Founder and CEO of BBforME.
"Once we figured out how to make this work, we talked to hundreds of independent beauty and wellness professionals and it became obvious that they would benefit by having a virtual assistant to help them with the tasks, so that they could be free to do what they really love - helping clients look and feel their best! We realized this was a winning formula for everyone," said Inza.
Prior to BBforME, the traditional way to make an appointment for services was to call a salon or other business or text back and forth with a professional provider, until an opening works, and then book the appointment. Forget, trying to re-book or re-schedule that began the head-aching process all over again. Booking an appointment became a time consuming and stressful task for some. All that unnecessary worry goes away with the app, where clients can see what openings providers have and when, book them directly with a couple of clicks, and boom, the appointment is set. Once set, it's easy to re-book or re-schedule and appointment reminders are sent automatically For providers, this means moving away from the more traditional reminder calls the day before an appointment. For clients, this goes right into your schedule, just where you want it.
Once a service is booked and completed through BBforME, clients can write real reviews for their providers, based on actual time spent together. These 'verified' reviews can be seen by others to help take the guesswork out of booking with a new professional.
"Our vision," said Bea Sharif, "is for BBforME to inspire people to take action on their goals to look good, and to feel good, by making it easy to discover, book, and enjoy their beauty, fitness and wellness journeys. At the same time, we want to empower professionals to focus on what they do best. If our app helps to do that, we have achieved our mission."
About BBforME
BBforME is the beauty, fitness and wellness app company based in Santa Monica, CA. Founded by two women who believe that a great customer experience is a vital component in helping consumers live healthier happier lives, and in helping independent professionals grow stronger healthier and more stable businesses., Bonita Inza and Bea Sharif created the BBforME app. The app is available in the iTunes and Android stores with robust, real time scheduling, client management, payments, and more. For more information on BBforME or the app, please visit http://www.joinbbforme.com.