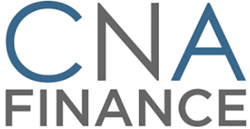 Coral Springs, FL (PRWEB) August 17, 2017
CNA Finance Chief Research Analyst, Kenny Soulstring, today announced that the stock market news outlet had provided a research update on Aytu Bioscience and cited promising increases in the prescription rates for Natesto®, the company's nasally administered TRT product.
According to Soulstring, prescription rates for Natesto® have more than doubled since March of this year and on a sequential basis, month over month, Natesto® prescription rates have jumped to 593 for the month of June, Aytu's fourth consecutive month of increased prescription levels, representing an increase in excess of 100% during the prior four months.
According to Soulstring, he believes that shares of Aytu Bioscience are under undue pressure due to factors associated with its recent private placement, which provided warrant options as part of the package. In contrast to market sentiment, Soulstring believes that current price levels may offer a tremendous opportunity to purchase shares of Aytu at discounted prices.
Kenny Soulstring commented, "First and foremost, the company is now well capitalized and has ample cash for the next four quarters of business. Combined with the sharp increases in Natesto® prescription rates, the company may be on track to become a profitable company by the end of 2018." He added, "Investors that understand the market pressures from any dilutive financing also know that in many cases the market overshoots what a natural level of share decline should be, and I believe that is the case investors are witnessing for the current share price of Aytu Bioscience."
As noted in a detailed release by CNA Finance, sales of Natesto® have increased on a sequential basis for the previous four months, remains the ONLY available TRT product that does not require an FDA mandated Black Box warning, and has proven itself more effective and significantly safer than competing and available products on the market.
Soulstring also believes that once the momentum materializes for insurance reimbursement, sales of Natesto® have an opportunity to ramp significantly, and with its focused, and credentialed sales force may be in a position to capture at least 5% of the $2 billion market potential.
To view Kenny Soulstring's full analysis of Aytu Bioscience and Natesto®, click here.