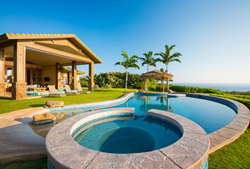 (PRWEB) August 15, 2017
Windward, the exclusive destination club which has been growing exponentially since its founding in 2012, has added 6 new properties to its portfolio. These include 3 summer villas in the Caribbean, 2 winter villas in Aspen, Colorado and a city hideaway in London.
The addition of these retreats complements the diversification available to members when planning their holidays. It has been a mission of Windward to attract sophisticated members from the higher end and subsequently match their needs with exclusive properties and services. The destination club has built a solid base of holiday and city retreats around the globe. Their concept has been a selection of properties available to members during all seasons and times of the year for a customized duration of stay and experience. The summer and winter villas cater to holiday travelers and offer a range of excquisite luxuries including private chefs, while the city luxury flats are also very convenient for business people who are on corporate trips.
The member packages offer access to the full amount and types of properties so many of the clients find themselves using the estates the whole year round for different occasions. Further, the Windward Travel concierge team is experienced at arranging top notch experiences for special occasions. Numerous weddings, honeymoons, birthday parties, corporate events and anniversaries have been organized by the team at the various exclusive properties.
Windward also offers an all-inclusive approach whereby the client has a conversation with a member of staff on what idea they have for their vacation or event, after which the concierge team takes matters into their own hands and organizes the full door-to-door experience using the network of its partnering airlines, car rentals, yacht rentals and others. The travel club continues to maintain a leading member to property ratio which contributes to member satisfaction ratings among the highest in the destination club industry.
Windward is soon to announce plans for a joint programme with a leading financial institution for a unique new product which will benefit members.