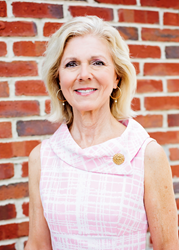 Wake Forest, NC (PRWEB) August 15, 2017
BreakThrough Physical Therapy (BTPT) is proud to announce that Angela Hunter, PT, MPH, has joined the staff at their Rogers Road clinic in Wake Forest and will focus primarily on Pelvic Health.
A native North Carolina resident, Angela graduated from the University of North Carolina at Chapel Hill with her Bachelor of Science in Physical Therapy and her Master's in Public Health. Angela has been a physical therapist for 43 years and has practiced in multiple health care settings throughout North Carolina, including Charlotte, Washington, Rocky Mount, Tarboro.
Angela has extensive education in Pelvic Health and Rehabilitation for both women and men. Her medical and wellness specialties include: bowel and bladder dysfunction, pelvic pain and sexual dysfunction, and pain and weakness during pregnancy and post-partum. She is a member of the American Physical Therapy Association's Section on Women's Health, is a trained practitioner of Trigger Point Dry Needling (TDN), and is a member of the North Carolina Board of PT Examiners. She also represents North Carolina as a delegate to the Federation of State Boards of Physical Therapy.
"We are so excited to welcome Angela to the BreakThrough team," said Dr. Jordan Bunn, Wake Forest clinic manager. "She'll be a wonderful addition to our staff and I look forward to watching patients benefit from her expertise."
To book an appointment with Angela or another expert physio at BreakThrough Physical Therapy's Wake Forest clinic, please call 252.247.2738. For more information about BreakThrough Physical Therapy, please visit BreakThrough-PT.com.
###
About BreakThrough Physical Therapy (BTPT):
BreakThrough Physical Therapy is a locally owned private physical therapy practice that prides itself on being the Best First Choice in compassionate musculoskeletal care for patients in Apex, Cary, Cameron, Greensboro, Fayetteville, Kernersville, Morehead City, Oxford, Raleigh, Wake Forest, and Winston Salem, North Carolina. For 10 years, BTPT's physios have provided patients with a wide range of clinical expertise in manual physical therapy, women's health, general orthopaedic conditions and rehabilitation, pediatric physical therapy, trigger point dry needling, and more. For more information, visit BreakThrough-PT.com, find us at Facebook.com/BreakThroughPT, or on Twitter or Instagram at @PTBreakThrough.