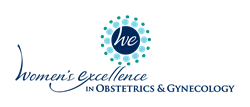 Birmingham, Clarkston, Lake Orion, Rochester, Michigan (PRWEB) August 16, 2017
Women's Excellence in Rochester, Michigan, will now offer treatment options to patients suffering from chronic pelvic pain. In addition to oncology services, the new center will specialize in the diagnosis and treatment of various pelvic pain disorders including endometriosis, menorrhagia (abnormal heavy bleeding during menstruation), uterine fibroids, and uterine and pelvic adhesions (scar tissue).
Dr. Pugmire specializes in gynecologic oncology and robotic surgery and will practice in the new Cancer Center for Women. Dr. Pugmire received his medical degree from Kirksville College of Osteopathic Medicine and completed his Ob/Gyn residency at University of Medicine and Dentistry of New Jersey. In addition, he completed a 2-year fellowship in gynecologic oncology at Pennsylvania Hospital.
When medication and non-invasive procedures are unable to relieve symptoms, surgery remains the accepted and most effective treatment for a range of gynecologic conditions. These include, but are not limited to, cervical and uterine cancer, uterine fibroids, endometriosis, uterine prolapse and menorrhagia, excessive bleeding, and uterine and pelvic adhesions (scar tissue).
Dr. Pugmire has performed over 1,100 non-invasive robotic surgeries and ranks among the top ten in total number of robotic procedures performed nationally. In addition to performing robotic surgeries, Dr. Pugmire proctors hundreds of robotic cases and trains new robotic surgeons on a regular basis.
Women's Excellence is now accepting patients at the new location in Rochester Michigan. To schedule an appointment, please call (248) 844-4042.
Women's Excellence is the most comprehensive obstetric and gynecologic office in Michigan. Additionally, they specialize in menopause, weight control, bladder control, endometriosis, oncology, robotic surgery, and midwifery services. Women's Excellence is committed to staying at the forefront of innovation with cutting edge technologies utilizing robotic surgery and minimally invasive surgical options when possible. The knowledgeable, compassionate physicians and healthcare providers of Women's Excellence focus on patient-centered processes to deliver the highest quality of care. They are affiliated with most insurances. They offer seamless medical record access via a state of the art patient portal and use the latest technology for record keeping and sharing, making the patient experience easier and more efficient. Women's Excellence is taking new patients and is conveniently located in three locations throughout southeastern Michigan, Birmingham, Lake Orion, and Clarkston. For more information, visit http://www.WomensExcellence.com.