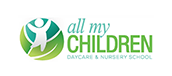 "The combination of our eco-friendly environment and holistic approaches to preschool are what most families seek," Melanie Felsman, Head of Communications.
New York, New York (PRWEB) August 17, 2017
All My Children Daycare & Nursery announces an upcoming open house on August 27th for their Lower East Side (LES) Manhattan location at 112 Ridge Street.
The private preschool center is entering its third year as an established center offering quality preschool education services in the LES. Enrollment for children from 3 months to 4 years of age is still available and filling fast. The center has seen tremendous growth in the last year alone, due to the many parents sharing their positive experiences and the professional reputation AMC maintains, as well as, the rapidly increasing developments in the area.
On Sunday, August 27th from 10:00 am – 1:00 pm, All My Children educators and staff will host families at their LES facility, showcasing this extraordinary eco-friendly school and its many unique resources.
"The Lower East Side, like other major communities in NYC, is seeing a boom in more upscale residential accommodations," said Melanie Felsman, Head of Communications for All My Children Daycare. "Our education platform and responsive individualized approach attracts many of the families that are moving to the area. The combination of our eco-friendly environment and a holistic approach to preschool are what most families seek," concluded Felsman.
"Now that we are gearing up for the upcoming school year, we would like to invite all prospective families with children 3 months through 4 years of age to see our LES property and meet some of our teachers for a fun-filled Sunday morning," offered Felsman.
On August 27th, families are invited to visit All My Children's informational open house. There will be a performance featuring a magician, The Great Miguelino', entertainment from Party Fun 4 Kids, refreshments, and other exciting activities for the children.
For more information, go online to http://www.allmychildrendaycare.com or email marketing(at)amcearlylearn(dot)com.
About All My Children (AMC): AMC provides a holistic approach to private education, enhancing their program with current research based practice and developmentally appropriate strategies. AMC educates children of today, providing children with opportunities to explore, learn and make relevant connections through authentic experiences. In this nurturing and responsive environment, children are empowered with greater school and life-readiness skills leading to a brighter tomorrow.