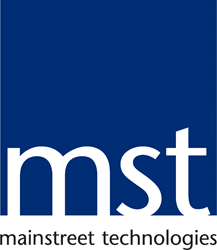 Atlanta, Georgia (PRWEB) August 15, 2017
MainStreet Technologies (MST) announced the results of its 2017 lender survey. Distributed earlier this year and responded to by financial institutions collectively doing business in all U.S. states and territories, the survey reveals that almost all institutions, 95 percent of the respondents, have started doing something to prepare for the Current Expected Credit Loss (CECL) accounting standard. However, few have yet to make substantial progress.
"Our 2016 survey revealed lenders were assessing how to prepare for CECL, looking for the direction they needed to get started," noted MST CEO Dalton T. Sirmans. "Now they have started the process, if only the earliest stage, meeting internally with the people and departments expected credit loss will impact to discuss their transition and plan their path to CECL adoption."
The vast majority of survey respondents, 86.6 percent, reported being in the earliest stage of CECL preparation: meeting internally, bringing together individuals and departments that will be impacted by CECL, including some never before concerned with the allowance, to discuss CECL's implications and begin charting a path toward compliance. Those meetings universally include accounting and lending personnel. A third of responding institutions have invited people in operations and auditing into their discussions. But only 41 percent include a chief administrative officer and less than one-fourth, a director.
Much of the talk about CECL has focused on the data a lender will need to support a compliant methodology. Only 20 percent of respondents said they currently possess sufficient data; more than half are trying to find out; 18 percent already know their data is insufficient.
One thing most respondents agree on: CECL isn't going to help their bottom lines. Only 4 percent of respondents said they thought their reserves would decrease with the implementation of the new standard.
Respondents to the MST 2017 CECL Survey run the institutional gamut, evenly split between public and private, more than half in the $1-5 billion in assets category with another 20 percent with greater assets. Almost all market a wide range of loans – commercial, consumer, CRE, construction, land development, non-occupied real estate.
To download complete survey results CLICK HERE.
ABOUT MST
MainStreet Technologies (MST) is the leader and pioneer in allowance software solutions, advisory services, and education. Financial institutions across the U.S. employ MST to address their allowance requirements, including software and subject matter expertise. MST Advisory Services offers a group of industry leading allowance experts, consulting on the development of strategies and implementing solutions for complying with the CECL accounting standard. MST solutions are tailored for the individual financial institution, integrate with core and other lender systems, and exponentially improve efficiencies. Contact MST at 877-910-9789 or visit the the MST website.