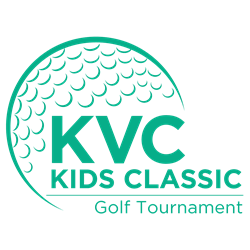 Olathe, Kansas (PRWEB) August 15, 2017
As the entire United States prepares for daylight to turn to twilight on Monday, August 21, hundreds of Kansas City business leaders will witness the solar eclipse on one of the nation's most beautiful golf courses while raising funds for children and teens living in constant darkness, experiencing abuse, neglect and other family challenges. KVC Health System's Annual Kids Classic Charity Golf Tournament will once again take place at the typically members-only National Golf Club of Kansas City in Parkville, Mo. and bring light to youth in crisis who are being cared for KVC foster families.
This year marks the 16th anniversary for the charity golf tournament which is made possible by Susan and Scott Asner who have been title sponsors and tournament chairs since the tournament's inception. Ever year, they are thrilled to see more and more leading companies in the Kansas City area support KVC's mission through this event. Tournament sponsors include Bank of Blue Valley, Holmes Murphy, IMA and Netsmart. Corporate sponsors include Company Kitchen, Enterprise Fleet, Garmin, Health Direct Pharmacy Services, HMN Architects, JE Dunn, John A. Marshall, Kansas Speedway, Lockton, Mutual of Omaha Bank, Presto-X, Reliance Label, SumnerOne UDP and Zipco Contracting. Full list of sponsors below and at http://www.kvc.org/golf.
Over 160 players will participate in the 16th Annual KVC Kids Classic Golf Tournament on Monday, August 21. Twenty four-person teams will play a morning flight beginning at 8:00 a.m. and 20 additional teams will play an afternoon flight at 1:00 p.m. Participants will have access to a cart and 18 holes of golf, enjoy several opportunities to win gifts and prizes, receive complimentary beverages and meals before and after flights, and take home some deluxe golf 'swag'. Glasses will also be provided for safe viewing of the solar eclipse. Sponsor signs and games will be set up throughout the course to encourage golfers to support the businesses that have helped make the golf tournament happen and help golfers improve their scores.
Returning for the third year in a row will be professional golf entertainer Patrick J. Cocherl III, better known as "Paddy Whack." Paddy is famous for his one-of-a-kind brand of trick shots, powerful long drives and imitations of Hollywood actors and characters. Each flight of golfers will see a brief Paddy Whack show and have a chance to get assistance from Paddy on the golf course.
KVC Health Systems is looking forward to a great day on the course and raising much needed funds for children and families in crisis. Individuals not attending the Kids Classic Golf Tournament can bring light to the lives of children and teens living in constant darkness by making a gift to KVC.
If your company would like to support KVC by sponsoring an event, please visit our http://www.kvc.org/sponsor.
Tournament Chairs and Title Sponsor:
Susan and Scott Asner
Tournament Sponsors:
Bank of Blue Valley
Holmes Murphy
IMA
Netsmart
Corporate Sponsors:
Company Kitchen
Enterprise Fleet
Garmin
Health Direct Pharmacy Services
HMN Architects
JE Dunn
John A. Marshall
Kansas Speedway
Lockton
Mutual of Omaha Bank
Presto-X
Reliance Label
SumnerOne UDP
Zipco Contracting
Other Sponsors:
AC Printing
Aon
AOS
Burke Travel
Grey Goose Vodka
Kurz Group
Olathe Health
Roberts Robinson Chevrolet Buick GMC
Debbie Swinney, State Farm Insurance
Tyson (food)
Validity Screening Solutions
About KVC Health Systems, Inc.
KVC Health Systems, headquartered in the greater Kansas City area, is a private, nonprofit 501(c)3 organization that enriches and enhances the lives of over 60,000 children and families each year by providing medical and behavioral healthcare, social services, and education. KVC's diverse continuum of services includes in-home family support, behavioral healthcare, foster care, adoption, substance abuse treatment, and children's psychiatric hospitals. KVC cares for more than half of all children and families involved in the Kansas child welfare system and thousands more children and families in four other states. Due to KVC's leadership in the use of research-based practices to improve outcomes, the Annie E. Casey Foundation has endorsed KVC as a national best practice organization. Learn more at http://www.kvc.org