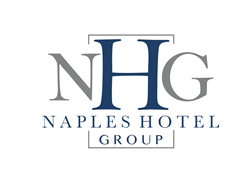 Naples, FL (PRWEB) August 29, 2017
Naples Hotel Group announces that Jennifer Pierce has been promoted to Regional Sales Manager for its growing Hotel Development and Management Company. She is charged with overseeing sales functions for a portion of Naples Hotel Group's portfolio. Jennifer previously worked with Naples Hotel Group as the Sales Manager at the Fairfield Inn & Suites Fort Myers / Cape Coral. In her role, she works with the Director of the Sales & Revenue Optimization team, General Managers, and On-site Sales Coordinators to sell and improve revenue.
Jennifer joined the Naples Hotel Group family with nine years of hotel experience and over 15 years of experience in sales. In the short time period she was with them at the Fairfield Inn & Suites Fort Myers / Cape Coral, she made a large impact on the hotel's revenue.
"Jennifer is a Rockstar, and a proven Leader within Naples Hotel Group, " said Lance Suksiriwong, Corporate Director of Sales and Revenue Management. "Her efforts and performance at Fairfield Inn Fort Myers/ Cape Coral promoted her to the position of Regional Sales Manager. She continues to impress, and will continue to be successful with NHG."
For more information or media inquiries, please contact Brittany Bou-Sliman at brittany(at)napleshotelgroup(dot)com or 239-206-4273.
About Naples Hotel Group
Naples Hotel Group is a hotel development and management company founded in 1999. NHG has achieved superior results and has a proven ability to enhance the performance of hotels using their experience, responsiveness and extensive resources. NHG, based in Naples and Orlando, prides itself on building long-term relationships with quality people and organizations. To learn more visit,
http://www.napleshotelgroup.com.