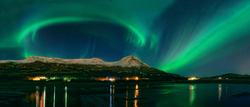 Every year, our trip designers research the best locations, find the nicest hotels, plan immersive biking and hiking routes so that our guests can enjoy phenomenal trips in the more than 50 countries where Backroads travels
Berkeley, CA (PRWEB) August 15, 2017
Backroads announced today 38 brand-new itineraries for the 2018 season, expanding its offerings to include more exciting destinations, new routes and luxury accommodations, more family adventures and even more trips in best-selling regions. Travel in South America is growing, as the company rolls out a new Bike Tour in Chile's Lakes & Volcanoes District and a Multi-Adventure Trip in Brazil. New trips in stunning European destinations, including a Walking & Hiking Trip in Scotland, Italian, French & Swiss Alps Hut-to-Hut Hiking, and two-country journey in Slovenia & Croatia are sure to sell quickly as flights to Europe drop in price. Guests will also experience brand-new itineraries in ever-popular Alaska, New Mexico, Iceland, France's Provence, Spain's Costa Brava and Morocco.
Family travel has also been on the rise, with the company seeing rapid growth over the past three years. In 2018 Backroads is introducing even more trips just for families. Now, families with older teens and 20s, or teens and younger siblings can hike, bike and adventure their way through Iceland's fjords, Spain's Pyrenees, Alaska's Wrangell-St. Elias National Park, and from Germany's Bavaria to Austria's Alps, or Slovenia to Croatia.
This year, for the first time ever, Backroads offered a small Ocean Cruise Trip in Iceland—the adventure was hugely popular and had some of the highest ratings to date from guests who enjoyed living aboard a ship while exploring on land each day. The company is planning to add even more departures and destinations for 2018.
"For almost 40 years now we've been taking guests on active travel adventures across the globe," said Tom Hale, Founder and President of Backroads. "Every year, our trip designers research the best locations, find the nicest hotels, plan immersive biking and hiking routes so that our guests can enjoy phenomenal trips in the more than 50 countries where Backroads travels. In 2018, we've done it again with an incredible lineup of new trip departures and new destinations to explore actively."
Backroads New Trips Launching in 2018 Include:
Europe & Beyond

Iceland's Northern Lights Multi-Adventure
Iceland's Eastern Fjords Multi-Adventure
Italy's Dolomites Multi-Adventure
Morocco Walking & Hiking
Namibia & Zimbabwe Safari Walking & Hiking
Portugal Biking and Walking & Hiking
Provence to French Riviera Walking & Hiking
Scotland's Western Highlands Walking & Hiking
Slovenia & Croatia Biking and Walking & Hiking
Switzerland, France & Italy Hut-to-Hut Hiking
North America

Alaska's Wrangell-St. Elias National Park Multi-Adventure
New Mexico's Santa Fe & Taos Walking & Hiking
Maine Walking & Hiking
South America

Brazil Multi-Adventure
Chile's Lakes & Volcanoes District Biking
Cuba Biking
Family: Older Teens & 20s; Teens & Younger Siblings

Alaska's Wrangell-St. Elias National Park Multi-Adventure
Iceland's Northern Fjords Multi-Adventure and Walking & Hiking
Ireland Biking
New Zealand Walking & Hiking
Pacific Northwest Walking & Hiking
Spain's Pyrenees to Costa Brava Multi-Adventure
Look for additional new 2018 trip news in the coming weeks, as the company announces more family, ocean and destination departures.
Backroads brings its nearly 40-year expertise, commitment to quality, flexible itineraries and unparalleled leaders to these new trips and regions. The company is poised to see continued growth as it expands its offerings in all segments and makes available even more dates to private groups.
For more information on Backroads new trips in 2018, visit. http://www.backroads.com or call 1-800-462-2848.
ABOUT BACKROADS
Backroads was founded in 1979 by Tom Hale and has been in business for more than 38 years. The company hosts thousands of guests, 75% of whom are repeat guests or referrals from past guests, in hundreds of locations across the globe. Backroads is a founding member of the Adventure Collection. For more information, please visit http://www.backroads.com or call 800-462-2848 daily, 6 a.m. to 6 p.m., Pacific time.