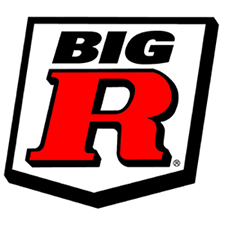 We selected Deck Commerce to support our omni-channel retailing vision and strengthen our customer engagement
St. Louis, MO (PRWEB) August 15, 2017
Deck Commerce, a leading omni-channel commerce technology provider, today announced that Big R, a Midwestern chain of farm and home stores headquartered in Watseka, Illinois – has selected Deck Commerce's Distributed Order Management Solution to help streamline, optimize and integrate its omni-channel retail operations with their new cloud-based eCommerce platform.
To modernize its retail technology and support future growth, Big R sought a distributed order management solution that connected their new eCommerce storefront launching later this year with their existing back-end technology stack. The solution needed to support a variety of complex order workflows and, most importantly, ensure that the ability to deliver outstanding customer service was enhanced.
The company selected Deck Commerce, a recognized market leader in omni-channel commerce technology.
"We selected Deck Commerce to support our omni-channel retailing vision and strengthen our customer engagement," said Dempsey Carter, Director of eCommerce for Big R. "The solution's capabilities, the strong partnership-based approach to working with retailers, and the company's overall focus on developing innovative solutions will allow Big R Stores to grow and better serve their customers."
"We applaud Big R for making a solid investment in the technology necessary to deliver the experiences that today's consumers demand," said Chris Deck, Founder and CEO of Deck Commerce. "We're excited to partner with Big R to help support new levels of service, productivity and efficiency."
About Deck Commerce
Deck Commerce is a Software-as-a-Service platform that powers omni-channel commerce. The highly flexible, cloud-based solution features market leading support for enterprise inventory visibility, universal product information, and distributed order management. This empowers customers to deliver omni-channel consumer experiences and revenue growth by optimizing distribution networks and seamlessly leveraging existing back-end business systems. To learn more, visit http://www.deckcommerce.com.
About Big R
Bill and Pat Crabtree originated the Illinois Big R Stores in 1964 opening the first store in Watseka, Illinois. To date, 21 stores have been opened in Illinois, Indiana and Ohio.
We have 11 stores in Illinois including Watseka, Gibson City, Danville, Tilton, Pontiac, Morris, Washington, Rochelle, Pekin, Homer Glen and McHenry. Our 8 Indiana stores include Warsaw, Wabash, Crawfordsville, Michigan City, Elkhart, North Elkhart, Marion and Rochester. And we've recently expanded to Northwest Ohio, adding 2 new stores in Lima and Findlay.
The offices and warehouses for Big R remain in Watseka, IL. Joining the company in 1973, Jerry Gibbs provides family leadership for the company with new generations of the Crabtree family continuing to participate in the business.
Farm and Ranch store owners in the western states started the Big R brand name; they chose the name "Big R" to convey the "Ranch" identity. The Big R group is now comprised of 12 independent owners with store locations throughout the U.S. They all are members of Mid-States Distributing Company of St. Paul, MN. The Mid-States Coop has over 600 stores throughout the United States and Canada.