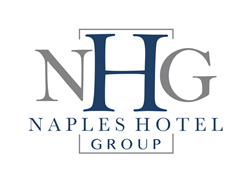 Naples, FL (PRWEB) August 22, 2017
Naples Hotel Group, a leading Hotel Development and Management Company, announces that Maria Rodriguez has been promoted to Area Director of Sales in the Southeast Florida region its managed hotel portfolio. In her new role, she will be overseeing all sales functions for her region working with the Director of the Sales & Revenue Optimization team, General Managers, and On-site Sales Coordinators to sell and improve revenue. Maria first joined Naples Hotel Group as the Sales Manager for the TownePlace Suites Miami Airport that is opening this summer.
Maria is a results driven sales professional with more than 25 years of experience within highly competitive U.S. and International Markets. She is an effective leader and proven top sales producer with an extensive database of local, national and international contacts/relationships. In addition, she is seasoned in the Miami hotel community and multilingual.
"Maria is a Goal-Getter. She is extremely hard working and very dependable," commented Lance Suksiriwong, Corporate Director of Sales and Revenue Optimization for Naples Hotel Group. "Her work ethic is recognized by her workload, as she is tasked to opening the new TownePlace Suites Miami Airport while leading the sales effort for Home2 Suites Miramar, which is undergoing a renovation."
For more information or media inquiries, please contact Brittany Bou-Sliman at brittany(at)napleshotelgroup(dot)com or 239-206-4273.
About Naples Hotel Group
Naples Hotel Group is a hotel development and management company founded in 1999. NHG has achieved superior results and has a proven ability to enhance the performance of hotels using their experience, responsiveness and extensive resources. NHG, based in Naples and Orlando, prides itself on building long-term relationships with quality people and organizations. To learn more visit, http://www.napleshotelgroup.com.