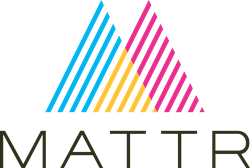 We're now able to offer each client the influencer marketing services that are the best for them, whether that's helping them build their own internal team, fully executing campaigns, or anything in between
Austin, Texas (PRWEB) August 15, 2017
Today Mattr expanded its suite of influencer marketing offerings with the announcement of its insourcing service, which is designed to help brands and agencies move influencer marketing efforts in-house.
As the influencer marketing market has matured, more and more brands and agencies are implementing multiple, simultaneous ongoing campaigns. With this expansive growth in influencer marketing, many brands and agencies are considering bringing all their activities in-house, from strategizing campaigns to identifying influencers to managing the relationships.
Mattr's new insourcing service is designed to help those brands and agencies that are ready to bring influencer marketing in-house. They can leverage the company's six years of influencer marketing experience and more than fifty years of business process consulting experience to build and manage their own team.
The new insourcing service includes an assessment of resources needed, including cost benefit and gap analysis for headcount and technology. Following that initial assessment, Mattr advisors provide a comprehensive report of processes for influencer team creation and campaign management.
Insourcing service clients can also leverage Mattr's white-label platform that can be tailored for their unique requirements. Available modules include:
Influencer and audience targeting models
Automated influencer pool recruitment and ongoing management
Internal workflows for campaign management and content compliance
Campaign KPI assessment
Automated compliance, legal, and payment (coming in 2018) powered by Ethereum technology
In addition, service bundles are available from Mattr that can include keeping influencer pools up-to-date, coding targeting models for new or additional brands, and augmenting your team when needed.
"Mattr's new insourcing service is a logical next step of our influencer marketing offerings," said Jack Holt, CEO of Mattr. "We're now able to offer each client the influencer marketing services that are the best for them, whether that's helping them build their own internal team, fully executing campaigns, or anything in between."
About Mattr
Mattr is leading the way for revolutionary insight into influencer audiences. Mattr searches beyond celebrities to discover brand-aligned mid and micro influencers with like-minded audiences. Our dedicated account and community management team brings ease and end-to-end assistance to the entire influencer campaign process. Learn more at http://www.mattr.co.
Media Contact:
Kevin York
Kevin York Communications for Mattr
574-361-5599
kevin[at]kevinyorkcomms.com