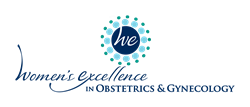 Birmingham, Clarkston, Lake Orion, Rochester, Michigan (PRWEB) August 25, 2017
As a women age, so does their vaginal tissue. Until recently, surgery was the only answer. Laser Vaginal Rejuvenation requires no down-time and no anesthesia. Patients typically see results within 48 hours of their treatment. Three sessions are generally recommended for best results.
Laser Vaginal Rejuvenation can help with vaginal atrophy, pain during intercourse, vaginal dryness and burning, and urinary urgency.
We recommend Laser Vaginal Rejuvenation to any women who are struggling with concerns about their vaginal area or issues with intimacy. Laser Vaginal Rejuvenation is now available at the Women's Excellence Lake Orion, Michigan location. To schedule an initial consultation, please contact Women's Excellence at (248) 693-0543.
Women's Excellence is the most comprehensive obstetric and gynecologic office in Michigan. Additionally, they specialize in menopause, weight control, bladder control, endometriosis, robotic surgery and midwifery services. Women's Excellence is committed to staying at the forefront of innovation with cutting edge technologies utilizing robotic surgery and minimally invasive surgical options when possible. The knowledgeable, compassionate physicians and healthcare providers of Women's Excellence focus on patient-centered processes to deliver the highest quality of care. They are affiliated with most insurances. They offer seamless medical record access via a state of the art patient portal and use the latest technology for record keeping and sharing, making the patient experience easier and more efficient. Women's Excellence is taking new patients and is conveniently located in three locations throughout southeastern Michigan, Birmingham, Lake Orion, Clarkston, and Rochester. For more information, visit http://www.WomensExcellence.com.