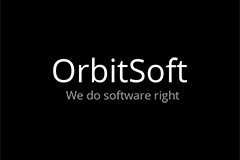 "With our new Header Bidding Ad Server software everybody wins," said Iakov Lurye of OrbitSoft.com
Tampa, Florida (PRWEB) August 20, 2017
Orbitsoft.com announced a new kind of advertising software that may have a very significant impact on the way Internet marketing now works, by allowing independent Publishers and Advertisers to remove middle men from their dealings on a daily basis. Header Bidding OrbitSoft Ad Server Software delivers ad inventory from advertisers to the publisher sites directly, and allows publishers to conduct a complete ad inventory auction on their sites among several advertisers simultaneously without the need for any third party brokers or outside partners. It's the simple, fast and effective solution for every Publisher seeking secure software solutions independently.
"By providing advertising capabilities for many buyers simultaneously, publishers can objectively determine their true ad inventory value, and Header Bidding makes that all possible for independent network owners who previously relied on third party brokers," explained Iakov Lurye, CEO of OrbitSoft.com. "Analyzing the demand, a publisher can easily choose the highest rate and increase the profitability of each ad sold by as much as 30% compared to the traditional approach according to preliminary reports from our clients."
Honest buyers and ethical sellers always benefit from improved transparency in their business dealings. OrbitSoft Ad Server Header Bidding software creates a more transparent way of working together, since the advertiser (or DSP) can finally work directly with publishing partners and eliminate the complexity of communicating via intermediaries.
"The moment each user loads a page, the Header Bidding software from OrbitSoft immediately sends the request to all of the partners connected to the publisher," said Iakov. "That dynamic layer of interaction ensures the right ad is available instantly so that the client's SSP, DSP and ad networks get an offer to buy out ad inventory on a bidding basis that maximizes convenience and ROI. Once the maximum bid is determined, the impression is sent to the publisher's advertising server, and the corresponding creative displays on the website automatically. It's all the power of having your own major ad network, under your independent control at every step along the supply chain from location creation to final placement and payment."
OrbitSoft is already renowned for its ad serving software, with a long list of clients around the globe running major ad networks and custom ad services on various versions of the company's award winning software. Now with Header Bidding a whole new wave of publishers and independent site owners are being encouraged to check out http://www.OrbitSoft.com to get in contact with an ad software expert and to arrange your own demo on the way toward greatly improving the speed, simplicity and revenue of every site in your ad networks.