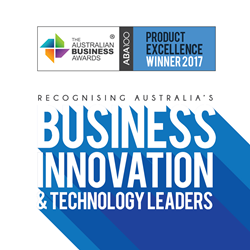 CINCINNATI, Ohio (PRWEB) August 16, 2017
Now in their twelfth year, the Australian Business Awards are an annual all-encompassing awards program which recognizes organizations that demonstrate the core values of business innovation, product innovation, technological achievement and employee engagement via a set of comprehensive award categories.
"As a global company, we are expanding our presence in all corners of the world, and receiving this recognition is a high honor and testament to our team growth and brand recognition in the Australia region. We look forward to building our subscriber & partner community in the area and continuing to expand our markets and serve those users," said Naveen GV, Gensuite Managing Director & Global Business Development Executive.
Gensuite enables companies from diverse industries to achieve robust and effective business compliance and EHS management. Gensuite helps businesses digitize their compliance and EHS management system processes through its 65+ web applications that can be used on or offline, on mobile or on desktop, at any location and in over 16 languages. Gensuite is a proven software application suite for Environment, Health & Safety (EHS) and Sustainability; Quality; Security; Responsible Sourcing, and Product Stewardship.
The Australian Business Awards program provides notable opportunities for high-performing organizations which implement world-class business initiatives and develop innovative products and services to be acknowledged and honored for their achievements both nationally and internationally.
For more information on the Australian Business Awards and the 2017 ABA100 Winners go to http://www.australianbusinessawards.com.au.
Gensuite® enables companies to implement robust cross-functional compliance & management systems – locally, globally and across diverse operating profiles.  Our comprehensive cloud software suite features intuitive, best-practice process functionality, flexible configurations and powerful extensions.  For over two decades, we've helped companies manage safe & sustainable operations worldwide, with a focus on fast return on investment (ROI), service excellence and continuous innovation. Join over 600,000 users that trust Gensuite with their compliance and EHS&S software system needs!