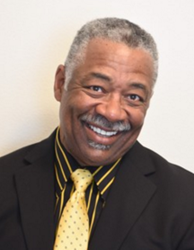 Jackson, MS (PRWEB) August 15, 2017
Local dentist, Dr. Kenneth Nash, now welcomes new patients without a referral for Snap-on Smile® consultations. Patients interested in orthodontics, dental crowns and teeth whitening near Jackson, MS may benefit from this one convenient treatment option. Dr. Nash provides Snap-on Smile treatment at his state-of-the-art practice, Nash Family Dentistry, in order to offer his patients a painless, affordable smile makeover solution.
Stained, cracked, crooked or chipped teeth can sometimes take numerous dental procedures to correct. Orthodontics and teeth whitening near Jackson, MS often require multiple appointments to achieve the look desired. Dr. Nash understands that many patients may avoid these treatments even though they desire a more aesthetically appealing smile. That is why Dr. Nash offers his community convenient Snap-on Smile cosmetic enhancements.
Before patients receive their smile makeover, Dr. Nash and his team make an impression of the teeth. Considering the unique facial features and preferences of each patient, Dr. Nash creates a custom removable mouthpiece that easily snaps over the patient's existing teeth. The entire process is completed without shots, drills or incisions, ensuring each patient is comfortable throughout treatment.
A Snap-on Smile solution can be designed not only to fit over the existing teeth, but to cover their shape, so that the gapped, chipped, misaligned or missing teeth are no longer visible. Although the appliance is thin and fits snugly over the teeth, it is made of a specially formulated dental resin that is durable, long-lasting and easy to clean. This prosthetic option is available as an alternative to removable partial dentures and those who are not able to have bridges or dental implants may also find that Snap-on Smile is a solution for missing teeth.
Anyone in Jackson, MS, interested in Snap-on Smile as an alternative to braces, teeth whitening and other cosmetic procedures can now call 601-634-1812 to make an appointment with Dr. Nash without a referral from another dentist. More information about this solution and the other services available through Nash Family Dentistry can be found at http://www.vicksburgdentist.com.
About the Doctor
Nash Family Dentistry is a general practice offering personalized dental care for patients in Vicksburg, MS. Dr. Kenneth Nash and his team provides patients with the latest in dental technology in a comfortable and welcoming environment. Dr. Nash offers a variety of services including laser dentistry, dental implants, and cosmetic dentistry services, among others. To learn more about the services offered at Nash Family Dentistry please visit the website at http://www.vicksburgdentist.com or call 601-634-1812 to schedule an appointment.