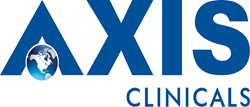 Dilworth, MN (PRWEB) August 16, 2017
We are proud to announce the successful completion of our third U.S. Food and Drug Administration (FDA) inspection at our Dilworth, MN site. The inspection took place Monday, July 31st through Friday, August 4th, 2017. No 483 was issued. This inspection was conducted as part of a routine Bioresearch Monitoring Program (BIMO) with the USFDA wherein multiple Dermatology Vasoconstriction Bioequivalence studies were reviewed by the inspector.
AXIS has completed 19 successful FDA inspections at our Hyderabad, India and Dilworth, MN sites for USFDA submission studies, including First-To-File and patient based clinical studies. This recent success is another accomplishment as it reinforces our commitment to Quality and International Regulatory Compliance.
"It feels great to have two successful FDA audits without a 483 issued in a span of less than three months. The most recent audit focused on Dermatology which has been a business focus for AXIS since our inception and we have invested heavily to build our capabilities and serve our customer's needs. We are very pleased with the positive feedback given by the FDA regarding our staff competence, as well as the robust company processes and documentation practices." –Dinkar Sindhu, CEO
About AXIS Clinicals
AXIS Clinicals USA, a full-service Contract Research Organization (CRO), is joined by other global sites, AXIS Mexico (Est. 2010) and AXIS India (Headquarters, Est. 2004). AXIS USA offers the conveniences of a purpose-built 120,000 square foot facility to handle multiple studies at once, including an in-house Bioanalytical lab capable of handling over 15,000 samples per month, an on-site Dermatology Center, and a fully licensed Pharmacy. Since opening in 2014, AXIS USA has conducted around 100 studies and dosed over 5,000 volunteers at our Dilworth, MN site. With our global locations, we offer the flexibility and convenience of working with one company across multiple countries.
Contact
To learn more about AXIS Clinicals, please contact: BD(at)AxisClinicalsUSA.com
USA: http://www.axisclinicalsusa.com Corporate: http://www.axisclinicals.com