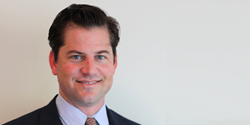 Dallas, Texas (PRWEB) August 22, 2017
@RISK Technologies, Inc., a Cyber Network Consensus SaaS company, earlier announced that Ben Hogan joined as Vice President of Sales.
Hogan's career has spanned 20 years in early-stage technology companies. Most recently, Hogan was Vice President of Sales at Catelas, Inc., a Boston-based big data analytics firm that focuses on electronic communications compliance for financial services firms.
Prior to Catelas, he was the Director of Sales for AppNexus, the largest independent digital advertising exchange, where Hogan lead the sales effort for one of the first commercial cloud computing platforms, the AppNexus Production Cloud. Prior to AppNexus, Hogan opened and grew the US subsidiary of a multi-national Information Security Distributor, ComputerLinks, which was acquired by Arrow Electronics. Hogan's first start-up was BroadJump, an Austin-based software company that delivered broadband internet to more than 20 million consumers in the early 2000's and was acquired by Alcatel.
"@RISK combines the best backend technology I've ever seen with an amazingly role-specific user interface that adds value from Information Security practitioners all the way to the C-Suite," said Hogan, "This is the most exciting technology I've had the opportunity to sell in my career."
Hogan received his B.A. from Southwestern University in Georgetown, Texas. He lives with his wife and two daughters in Austin, TX. He is an avid water skier.
Read full release here.