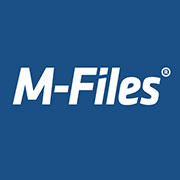 M-Files HR is an easy to use solution that empowers human resources staff, managers and other authorized individuals to gain greater visibility and control over HR documentation while also streamlining core HR processes.
Dallas, TX (PRWEB) August 16, 2017
M-Files Corporation, the intelligent information management company, today announced the immediate availability of M-Files HR, a new offering that can be deployed on-premises or as a cloud-based service that enables organizations to simplify and automate the management of employee-related documents and records associated common HR processes throughout the employee lifecycle, such as onboarding, training and performance reviews.
M-Files HR includes simple and secure integrated records management supporting retention and eventual disposition of employee and HR-related records, and is backed with a complete version history and audit log to support compliance with government regulations and corporate governance policies.
Many companies still manage HR documents and processes, such as onboarding, training, performance reviews, etc., in an inefficient and error-prone manual manner, exposing them to legal and compliance risks. Email is often the de facto workflow management tool, and a lot of time and energy is wasted by HR staff and supervisors trying to get documents reviewed and approved and ensuring tasks have been completed by the right people.
M-Files HR is targeted at helping businesses simplify and automate this common need with a system that is easy to implement and use. M-Files HR is easy to use because it puts information in readily understood context, in this case, in the context of the employee, supervisor, manager, executive, etc. M-Files HR intelligently understands these common business roles and the relationships between them, allowing employee-related documents and records to be dynamically secured, organized and processed in an intuitive and personalized manner. Without duplication or complex hierarchical folder structures, HR documents, such as resumes, offer letters, government required employment documents, performance reviews, training certificates, etc., are intelligently organized, accessed and processed in context, by role and individual. For instance, a supervisor sees and interacts with only the information related to themselves and their direct reports, or an employee or manager may only be able to view certain documents and information, while an HR manager can modify it or remove access to it. In addition, certain documents are formal records that cannot be modified and must be retained for a certain period.
"Numerous companies we speak with have limited visibility into employee information because HR records are often scattered among hard drives, filing cabinets, enterprise applications and unmanaged file sharing systems," said Mika Javanainen, vice president of product management at M-Files. "Record keeping is essential to HR responsibilities, and in order to avoid administrative, legal and compliance problems, HR personnel must follow proper employee record keeping protocols, which means they must know which records to keep, who must review and approve them, how to store them and for how long. M-Files HR is an easy to use solution that empowers human resources staff, managers and other authorized individuals to gain greater visibility and control over HR documentation while also streamlining core HR processes."
HR Document Templates and Automated Workflows Streamline Manual Processes
M-Files HR includes templates and other features that simplify employee records management. A variety of out of the box templates are provided to simplify the creation and management of HR records and files. Templates can be modified or new templates created based on company needs or preferences. Consistently completing important yet common documents, such as a performance review, is as easy as clicking on the template and then filling in the necessary information. Documents can also be pre-generated by managers or HR, and then workflows initiated with an assignment to employees or other managers to complete.
HR process automation is a core component of M-Files HR with the ability for HR staff to enforce and automate common HR workflows. This ensures that common processes associated with onboarding and that ongoing employment and career development are executed in a consistent and timely fashion in such a manner that also directly supports compliance with government regulations and corporate governance policies.
Integration with Other HR Systems
M-Files HR can be integrated with and complement existing HRMS and HRIS solutions, enterprise content management (ECM) platforms and other systems that store HR records and employee information. M-Files intelligently links content and context when connected to other existing HR and business systems to provide a 360 degree view of information so the user always finds what they need regardless of the system they are using, without duplication of information or content.
For more information about M-Files HR, click here.
About M-Files Corporation
M-Files provides a next generation intelligent information management platform that improves business performance by helping people find and use information more effectively. Unlike traditional enterprise content management (ECM) systems or content services platforms, M-Files unifies systems, data and content across the organization without disturbing existing systems and processes or requiring data migration. M-Files breaks down silos by delivering an in-context experience for accessing and leveraging information that resides in any system and repository, including network folders, SharePoint, file sharing services, ECM systems, CRM, ERP and other business systems and repositories. Thousands of organizations in over 100 countries use M-Files for managing their business information and processes, including SAS, Elekta and NBC Universal. For more information, visit http://www.m-files.com.
M-Files is a registered trademark of M-Files Corporation. All other registered trademarks belong to their respective owners.