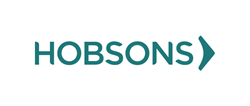 Alexandria, Va (PRWEB) August 17, 2017
August 17, 2017 – America's 2017 class of high school graduating seniors have been telling the world, via social media, how they are college, career and life ready beyond a single test score. AASA, The School Superintendents Association, and Hobsons, the company behind Naviance, are pleased to announce the names of the Redefining Ready! National Scholarship winners — based on a 30-second video entry and a 250-word essay.
Announced in March at AASA's National Conference on Education, the Twitter-based competition was created to provide students with opportunities to share how high school shaped their post-secondary plans and, more accurately, determine college and career readiness.
Students were asked to post their videos to Twitter using the #RedefiningReady hashtag and tagging @AASAHQ and @Hobsons in their scholarship entry tweets. Students used phones, iPads or video cameras to film the videos and were judged on compelling content.
The winners are listed below and their video submissions can be viewed at https://storify.com/AASAHQ/redefiningready-national-scholarship-winners. Regional winners are based on areas of the country representing AASA's Governing Board.

National First Place Winner ($5,000): Elizabeth Cantlebary, Park City High School, Park City, Utah
National Runner-Up ($4,000): Gwenyth Gasper, New Berlin Eisenhower High School, New Berlin, Wisconsin
Region 1 Winner ($2,000): Marin Sasaki, Orting High School, Orting, Washington
Region 1 Runner-Up ($1,000): Mychala Lee, Learning Post High School, Santa Clarita, California
Region 2 Winner ($2,000): Abigail Hessler, The Classical Academy College Pathways, Colorado Springs, Colorado
Region 2 Runner-Up ($1,000): Alejandra Nevarez, Bel Air High School, El Paso, Texas
Region 3 Winner ($2,000): Leslie Alexander II, Detroit Country Day School, Beverly Hills, Michigan
Region 3 Runner-Up ($1,000): Chelsea Saldana, DeForest High School, DeForest, Wisconsin
Region 4 Winner ($2,000): Carolyn Ream, Oakville High School, St. Louis, Missouri
Region 4 Runner-Up ($1,000): Nicholas Rauscher, Pattonville Senior High School, Maryland Heights, Missouri
Region 5 Winner ($2,000): Caley Koch, Robinson Secondary School, Fairfax, Virginia
Region 5 Runner-Up ($1,000): Kai Standifer, Mauldin High School, Mauldin, South Carolina
Region 6 Winner ($2,000): Ariella Wolf, Melvin J. Berman Hebrew Academy, Rockville, Maryland
Region 6 Runner-Up ($1,000): Mackenzie M. Morret, Boiling Springs High School, Boiling Springs, Pennsylvania
Region 7 Winner ($2,000) : Noah Sherburne, Boothbay Region High School, Boothbay Harbor, Maine
Region 7 Runner-Up ($1,000): Allison Clancy, Marcellus Senior High School, Marcellus, New York
"America's high schools are filled with innovators and solution makers. Our contest winners exemplify that," said Daniel A. Domenech, AASA executive director. "We congratulate those students who participated in our scholarship competition. We wish them well as they pursue lifelong goals and dreams as they enter life beyond high school."
"We are so pleased to partner with AASA on the Redefining Ready! National Scholarship competition. The responses were inspiring," said Patricia Gagnon, Hobsons' general manager for Naviance. "The contest and the amazing responses further underscore the importance of helping each student envision and execute a plan for their future."
Redefining Ready! uses various metrics, including success in Advanced Placement or dual credit classes, completion of internships or industry certifications and co-curricular participation, to better assess students' potential for postsecondary success.
For more information, visit https://www.redefiningready.org/national-scholarship/.
###
About Hobsons
Hobsons helps students identify their strengths, explore careers, create academic plans, match to best-fit educational opportunities, and reach their education and life goals. Through our solutions, we enable thousands of educational institutions to improve college and career planning, admissions and enrollment management, and student success and advising for millions of students around the globe. Hobsons works with more than 12,000 schools, colleges, and universities and serves more than 13 million students.
About AASA
AASA, The School Superintendents Association, founded in 1865, is the professional organization for more than 13,000 educational leaders in the United States and throughout the world. AASA's mission is to support and develop effective school system leaders who are dedicated to the highest quality public education for all children. For more information, visit http://www.aasa.org.