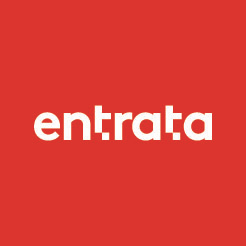 "With Chase at the helm, Core is disrupting the multifamily industry," said Bateman. "We've already seen more than five percent of our target market make the switch."
Lehi, Utah (PRWEB) August 16, 2017
Entrata, the multifamily industry's fastest growing software provider, today announced that Chase Harrington has been promoted to the role of President and COO, effective immediately. Since joining the company in 2009, Harrington has served as Entrata's Chief Operating Officer, beginning in 2015, and Chief Strategy Officer, beginning in 2013.
"Chase's expertise in strategic planning and business process improvement have been integral in helping the company reach its exponential growth milestones over the years," said Dave Bateman, CEO, Entrata. "His proven ability to create value for the company and an elevated experience for our customers provides us with the confidence that he will continue to be a tremendous asset as he takes on expanded responsibilities and the company continues to innovate and grow."
With over 30 tools and services, the Entrata platform serves more than three million apartment units across the U.S. This year marks the two-year anniversary of the general release of Entrata's property management software, Entrata Core.
"With Chase at the helm, Core is disrupting the multifamily industry," said Bateman. "We've already seen more than five percent of our target market make the switch."
In addition, the company's payments business has reached the milestone of processing more than $18 billion in payments annually with Entrata's ResidentPay, up from $15 billion last year.
"I have seen this company evolve from being a company that provides payment processing and website portals to a full service platform addressing the full spectrum of technology needs for our customers," said Harrington. "The growth shows no signs of slowing, and I am honored to take this role in continuing the charge to be the most innovative, modern and responsive technology partner on the market."
ABOUT ENTRATA
Founded in 2003, Entrata® is the only comprehensive property management software provider with a single-login, open-access Platform as a Service (PaaS) system. Offering a wide variety of online tools including websites, mobile apps, payments, lease signing, accounting, and resident management, Entrata® PaaS currently serves more than 20,000 apartment communities nationwide. Entrata's open API and superior selection of third-party integrations offer management companies the freedom to choose the technology and software that best fit their needs. For more information, go to http://www.entrata.com.