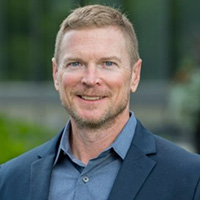 With PhishLabs, organizations can extend their security team with our phishing experts to stop attacks 24/7/365.
Charleston, South Carolina (PRWEB) August 16, 2017
PhishLabs, the leading provider of 24/7 managed security services that protect against phishing attacks, today announced it has made the Inc. 5000 listing of the fastest-growing private companies in the United States. This marks the fourth consecutive year PhishLabs has earned this prestigious recognition. The company is ranked 1596 with 247 percent three-year revenue growth.
"Organizations need a comprehensive phishing protection program, but building and managing one is a major operational burden," said Tony Prince, CEO of PhishLabs. "With PhishLabs, they can get better outcomes faster and reduce pressure on their internal resources by extending their team with our phishing experts."
On Thursday, August 31, PhishLabs is hosting a live webinar demonstrating the high level of sophistication observed in phishing attacks. To register, go to https://info.phishlabs.com/inside-the-phish-phishing-lures-attack-patterns.
PhishLabs is currently hiring for several new positions. To stay abreast of job opportunities, visit http://www.phishlabs.com/careers.
Technology alone is not enough to stop phishing attacks. Threat actors use phishing to exploit people and evade the security technologies organizations have deployed to protect their information assets. Defending against these attacks places a substantial operational burden on security teams that are already stretched thin. According to the 2017 Cybersecurity Jobs Report, there are more than one million cybersecurity jobs currently unfilled.
As a managed security services provider, PhishLabs provides the proven expertise, process, and technology needed to protect employees and customers against phishing attacks. The company brings to bear a complete approach that addresses the phishing problem while alleviating the operational burden on security teams. Organizations can rely on PhishLabs as a trusted partner to manage phishing awareness training programs, detect phishing attacks, and mitigate threats before impact.
---------------------------------------------------
About PhishLabs
Founded in 2008, PhishLabs provides 24/7 managed security services that protect against phishing attacks. PhishLabs is the only company that protects organizations against phishing attacks that target their customers and employees. The company analyzes millions of potential phishing attacks every day, providing global visibility and insight into the phishing threat landscape. PhishLabs' experts use this visibility and insight to manage phishing awareness training programs, completely mitigate phishing attacks, and provide impactful threat intelligence. Top financial, healthcare, and technology companies rely on PhishLabs to avoid fraud losses, security incidents, and data breaches due to phishing attacks.
To learn more, visit http://www.phishlabs.com and follow @phishlabs.