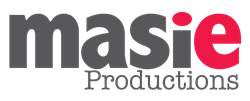 It was amazing to feel distance and time evolve...sharing music from afar. As a Producer, it opens up access for engaging diverse talent from anywhere and adapting to their schedules and availability." - Elliott Masie, CEO, Masie Productions
Saratoga Springs, NY (PRWEB) August 15, 2017
Imagine the Future of Theater Development: Actor and Director in one city. More Actors, Playwright, and Musical Director in another city. Link them with real time video, sound, and 360 Degree Collaboration. That's the eStudio Fantasy and it came true recently for the National Asian Artists Project's (NAAP) Gold Mountain Project.
NAAP used group collaboration video technology normally deployed for global corporate meetings and reframed it for the world of theater development. They added 24 x 7 video conferencing and cloud storage, and created an eStudio linking the NAAP office in New York City with MASIE Productions Studio space in Saratoga Springs, NY. The work involved collaborating with the National Asian Artists Project, headed by Tony Award-winning Baayork Lee, on developing "Gold Mountain", a new musical by Jason Ma. "Gold Mountain" is led by director Alan Muraoka and musical director Kristin Rosenfeld, with cast consisting of Ali Ewoldt, Steven Eng, Alan Ariano, Brian Kim, Jonny Lee Jr, Eric Bondoc, and Joy Lanceta.
Ali Ewoldt and director Alan Muraoka were in New York City, while the rest of the crew and the keyboard were in Saratoga Springs. Together they were able to create, experiment, replay, and evolve – connected in real time by video and able to replay any segment at any time. "It was amazing to feel distance and time evolve, and experience a love song duet performed from two cities, sharing music from afar. As a Producer, it opens up access for engaging diverse talent from anywhere and adapting to their schedules and availability. And, we can imagine studios and theaters around the world sharing an eStudio capability of collaboration in the near future," said Elliott Masie, CEO of MASIE Productions.
"The eStudio experience exceeded my expectations in every way. The fact that we were able to work on a love scene between two actors in two different locations proved so successful that we were even able to present a duet with harmonies. This could be a game changer." – Alan Muraoka, Director
"I had a great experience with eStudio. I was able to rehearse an exciting new show while out of town - being in New York to perform in a Broadway show at night! I found that I was able to have a meaningful connection with my co-star virtually, even though we've yet to sing or act together in person!" – Ali Ewoldt, Actor
The National Asian Artists Project's mission is to showcase the work of Asian-American theatre artists through performance, outreach, and educational programming. NAAP is a not-for-profit organization that recognizes the need to build bridges between the work of artists of Asian descent.
"Productivity, creativity and collaboration across time and space had become the new normal for us. The takeaway from our week with this technology is that we got a whole lot accomplished and we were able to move our show much farther along on its developmental journey, and we didn't have to be physically together to make that happen." – Jason Ma (Writer)
Elliott Masie runs MASIE Productions, which bridges the exciting worlds of Broadway theatre and corporate conferences. Theatre: SpongeBob, The Prom, Anastasia, Allegiance, An American in Paris, The GREAT Comet, Indecent, The Play That Goes Wrong, Kinky Boots, Macbeth starring Alan Cumming, The Trip to Bountiful, Godspell, and many more. The MASIE LAB is a 10,000 sq foot dedicated collaborative technology building that provides unique programs to corporate and theatrical endeavors. MASIE Productions is the host of the Broadway Hackathon. Lindsey Freeman, Associate Producer, was the coordinator of the eStudio.
eStudio used technology that included Polycom's RealPresence Centro, providing a 360 Degree Video and Audio Connection – combining 12 microphones, 5 cameras and 4 touch screens. Zoom Conferencing was integrated to provide a multi-screen collaboration at both sides, focusing cameras on actors, keyboard and remote director. The MASIE Productions LAB included dance floors, large screen displays, and rehearsal/practice rooms. The remote actor and director were captured by a Logitech camera working with a laptop, using cable internet access.
For more information on the eStudio technology and concept, please contact Elliott Masie, CEO of Masie Productions, at emasie(at)masie.com.
http://www.masieproductions.com/