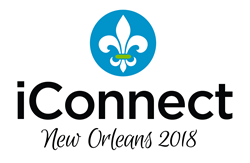 iConnect allows KUBRA and its partners to connect and learn from one another in a unique collaborative environment
Tempe, AZ (PRWEB) August 17, 2017
KUBRA, a leading customer experience management solution provider, today announced the details of its eighth annual iConnect client conference. In 2018, iConnect will be hosted at the Windsor Court Hotel in New Orleans, April 3-5.
"iConnect allows KUBRA and its partners to connect and learn from one another in a unique collaborative environment," said KUBRA President and CEO Rick Watkin. "At iConnect 2018, our clients will be presented with the opportunity to enrich their customer engagement solutions like never before."
The conference promises notable keynote speakers from both inside and outside of the industry, as well as exciting product updates and engaging networking events.
This year, invited guests can expect to:

Hear real-world examples of how utility and government entities are working to improve billing, payments and customer communications
Learn about new solutions from KUBRA and help guide the direction of KUBRA solutions to support their goals
Participate in workshops dedicated to teaching them how to get the most out of their KUBRA products
Collaborate and share knowledge with industry peers
Over the past decade, KUBRA has hosted this invite-only conference at locations across the United States, from Atlantic City to San Diego. Each year, attendees learn industry tools and trends in a new and inspiring atmosphere. KUBRA clients will receive an invitation by email.
For more information and to register today, visit http://www.kubra.com/iconnect.
About KUBRA
KUBRA provides customer experience management solutions to some of the largest utility and government entities across North America. Our portfolio of meter-to-cash and outage communication solutions includes billing and payment, mapping, mobile apps and proactive communications solutions for customers. With more than one billion customer experiences annually, KUBRA services reach over 40% of U.S. households. KUBRA is an operating subsidiary of the Hearst Corporation. Visit http://www.kubra.com for more information.